As mentioned in our previous post, India gave us a terrific experience. Although we were born here, we learnt and saw so much. It was sometimes too much to take in all.
So here we have compiled a list of must do in India.
Must See
Monuments
Taj Mahal is a must visit.  Pictures can never do justice. Once we walked through the main gate, we were mesmerised from the first glance.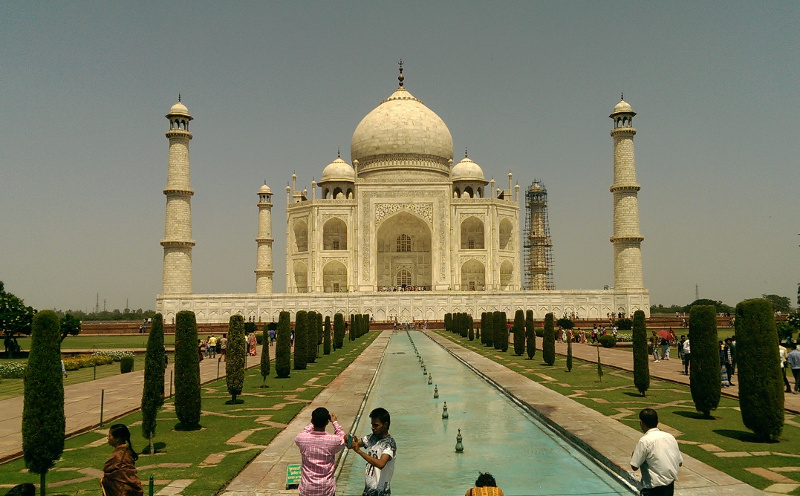 Qutb Minar is Shruti's favourite monument after Taj Mahal. The pillar was erected in 12th century and is really very tall. One can only imagine how was it constructed back then.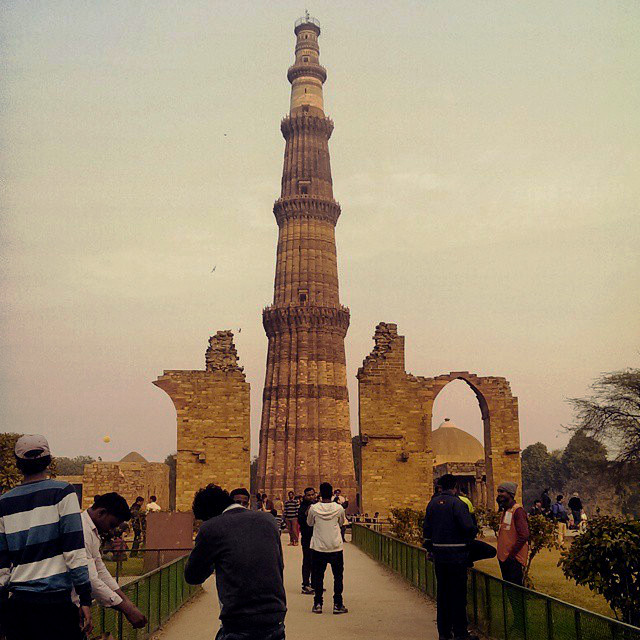 Buildings
Hawa Mahal in Jaipur is truly a fine building that represents Rajasthani architecture. We stood in any corner of the building and felt the cool breeze. Also, the building's view from across the road is marvelous. I wish we had spent some more time just gazing at it.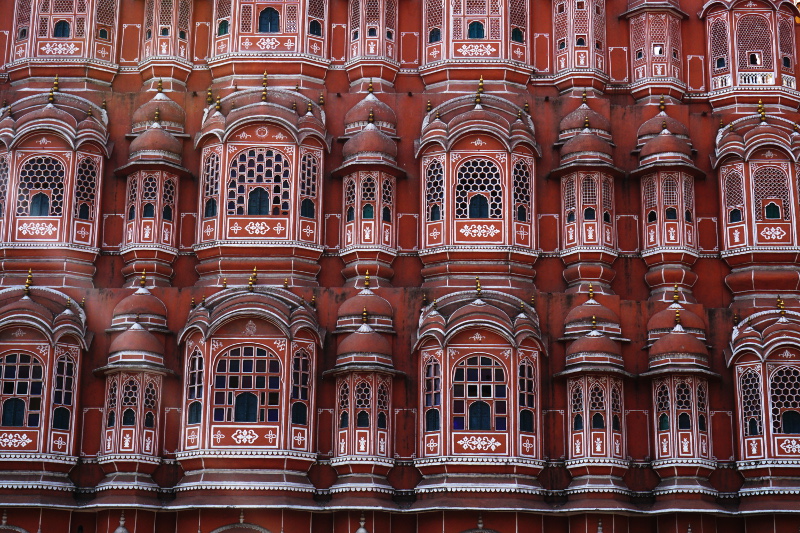 Amer Fort, again in Jaipur, was one of our favourite forts in India. The pond at the entry, climb up to the palace, the open area over looking the Aravali Hills and the architecture of the doors, windows and building was just beautiful. I would love to come back here with a book and picnic basket to take in everything at the fort.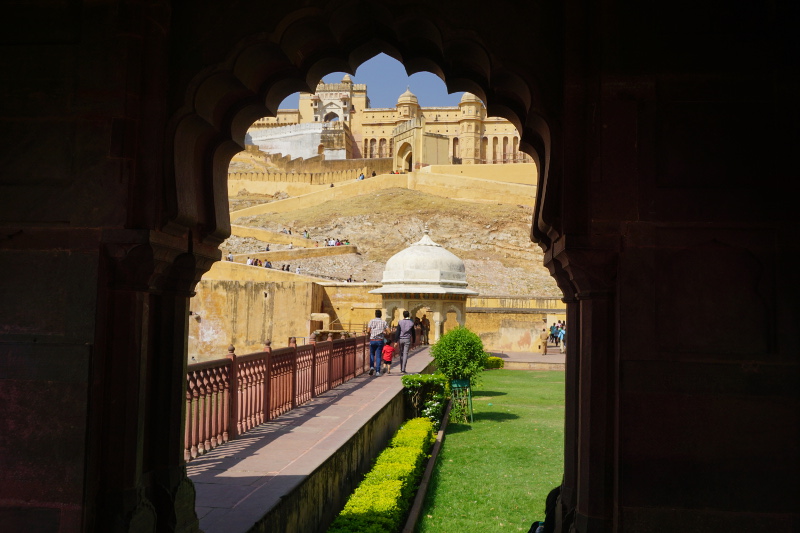 Spiritual & Religious
Varanasi is one the most important religious town in India. We had assumed it to be similar to Haridwar but this city was different. There were over 80 ghats and each of them have their own story. People of all age groups, religion and background (read white travelers) were seen on the ghats. While some enjoyed the cool breeze of Ganga, others were busy chatting up with friends. This place had something to offer to everyone.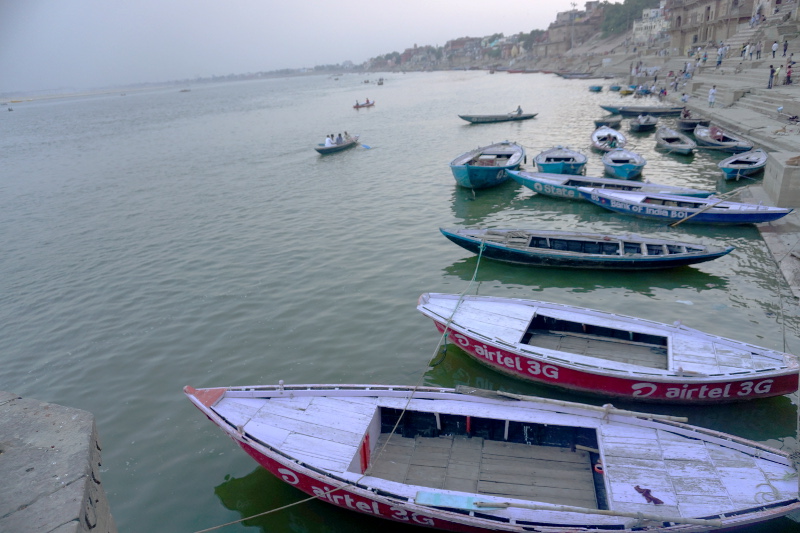 Bodhgaya is the place where Budha gained enlightenment. Upon reaching the temple, we felt the calmness and peace within ourselves. It was almost like time stood stagnant and we could concentrate on our breath.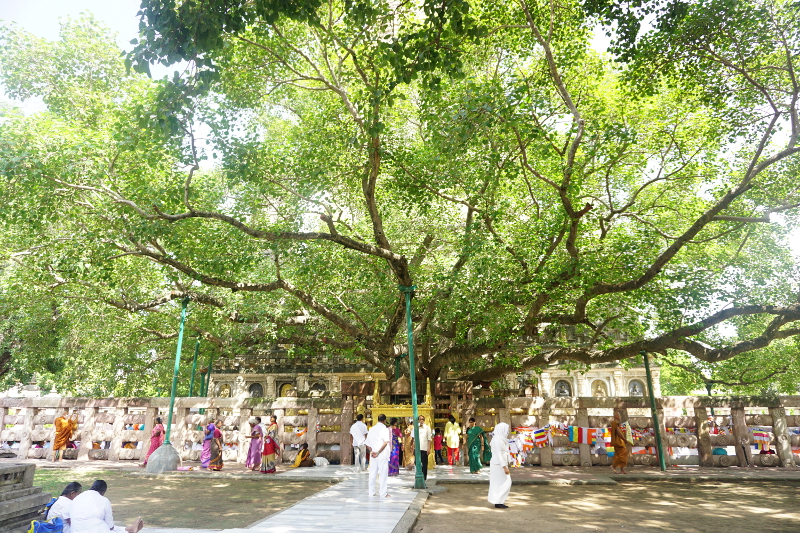 Golden Temple is the most important religious temple for Sikhs. When we got there, the sun was high, there was cool breeze and lots of people queuing up to enter the main temple. But for some reason, the environment was very calm. Although we were in the middle of hundreds of people, there was no usual pushing, pulling or talking. It was like everyone there just wanted 30 mins of silence!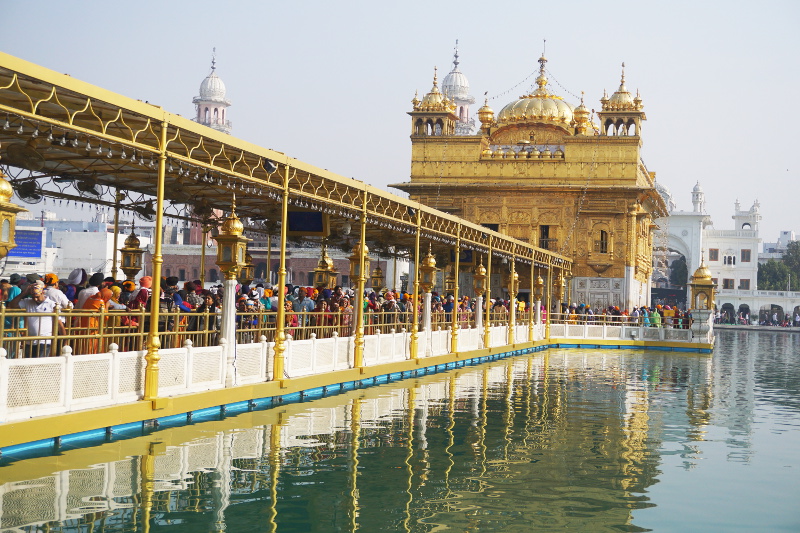 Natural Beauty
Kerala, 'God's own country' has a beauty like no other place in the world. Coconut trees, backwaters, blue sky and greenery everywhere makes Kerala picture perfect. Unlike everywhere else we visited, Kerala looks dazzling in all climates.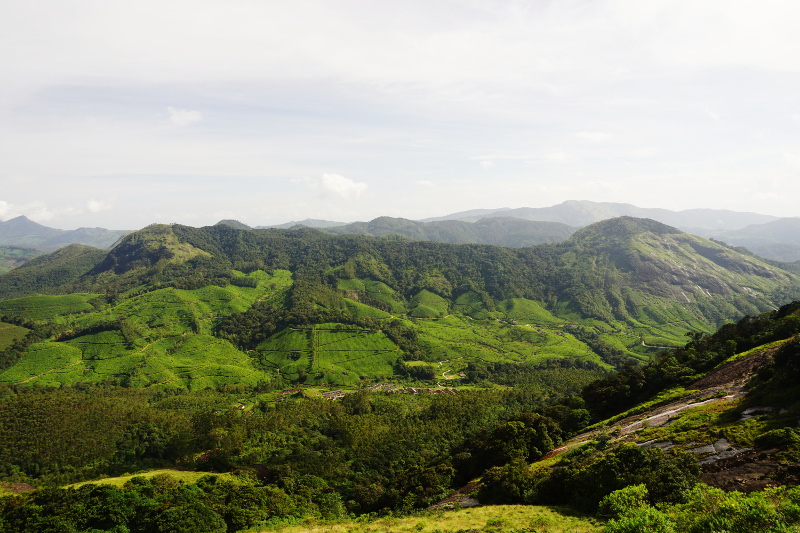 Gangtok, Sikkim, and the surrounding areas' natural beauty was made better by the colours and culture of Buddhism. The prayer flags hung from flag poles or trees against the green foothills made the beauty unique.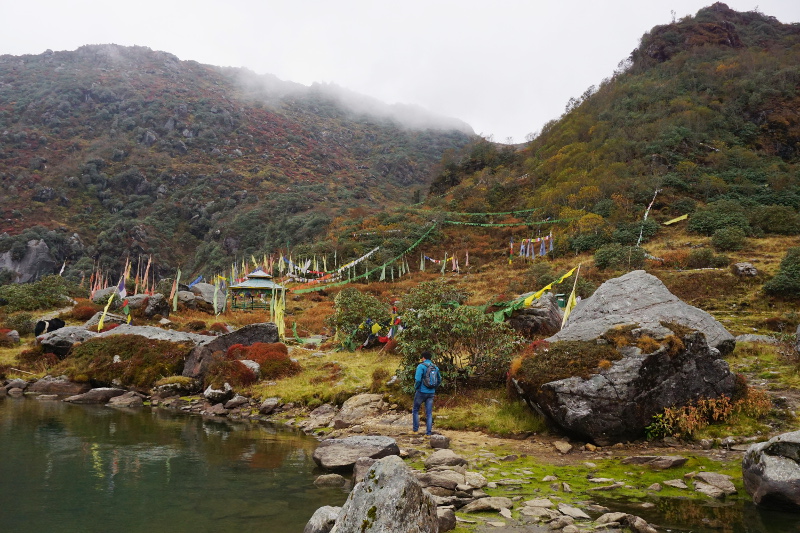 Cherrapunjee, Meghalaya, is a hilly rainforest with a reputation of highest rainfall in India. The waterfalls and the rivers flowing down from Meghalaya hills to Bangladesh made us realise just how much water passes through this land. Moreover, the tribesmen have learnt to live with the land and invented root bridges to cross waterfalls.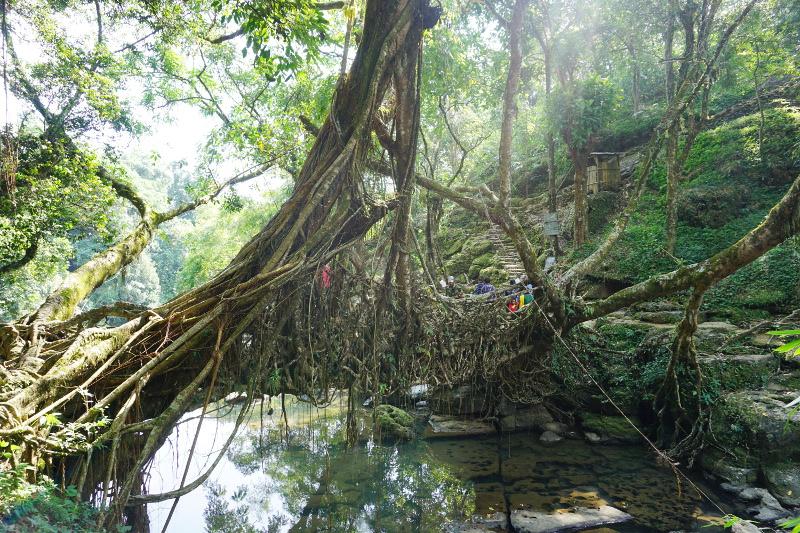 Rann of Kutch, Gujarat, was once the mouth of river Indus in Gujarat. An earthquake in 1819 changed this land greatly. We saw the salt pans, parched land and migratory flamigoes in a space of 50 kilometres. At night, we saw a clear sky full of stars and star constellations without any other light in the sky. There were no clouds in the sky and we could see the milky way. Sublime!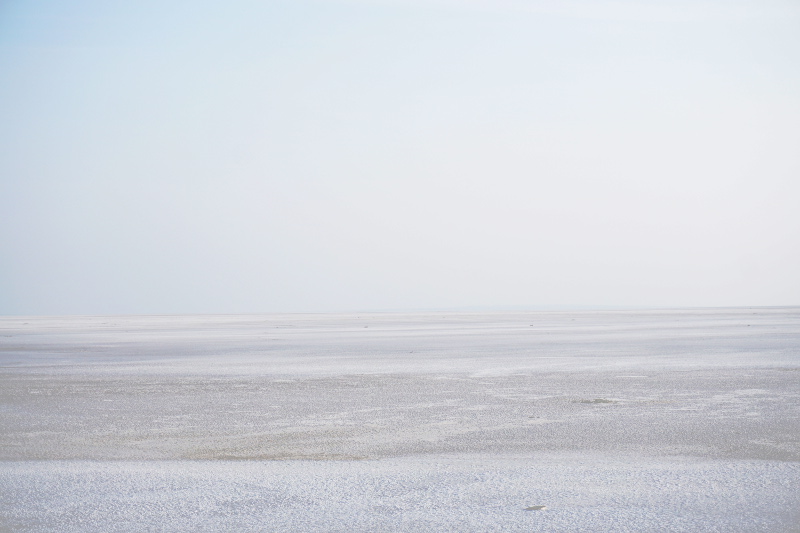 Culture
Hyderabad in one word: courteous. Hyderabadis were well-mannered from our experience. The dialect, the manners and respect of women was universal in Hyderabad.
Rajasthan should be a synonym for colour. Despite being dry and colourless in large parts of Rajasthan, the colours are simply stunning. The ladies wear colourful blouse, skirts and shoes, the men wear colourful turbans and camels are dressed up colourfully as well.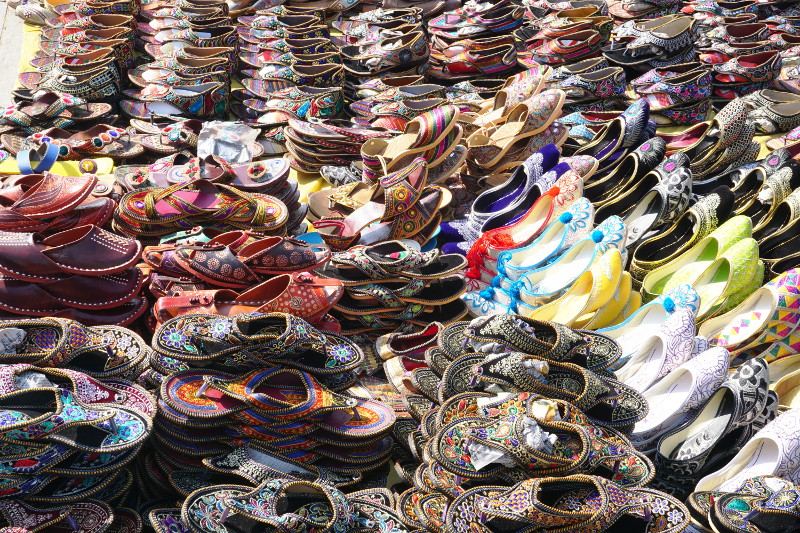 Must Experience
Aarti in Varanasi
No where in the world (as far as I know) people gather around a water body in hundreds and thousands, twice a day, for prayers. I would recommend witnessing the Ganga Aarti from a boat.
Durga Pooja in Kolkata
Durga Pooja was an absolute shocker. We had expected lots of pandals and lights but didn't expect to see the whole city on ecstasy. It was mental, we had never seen anything like it before.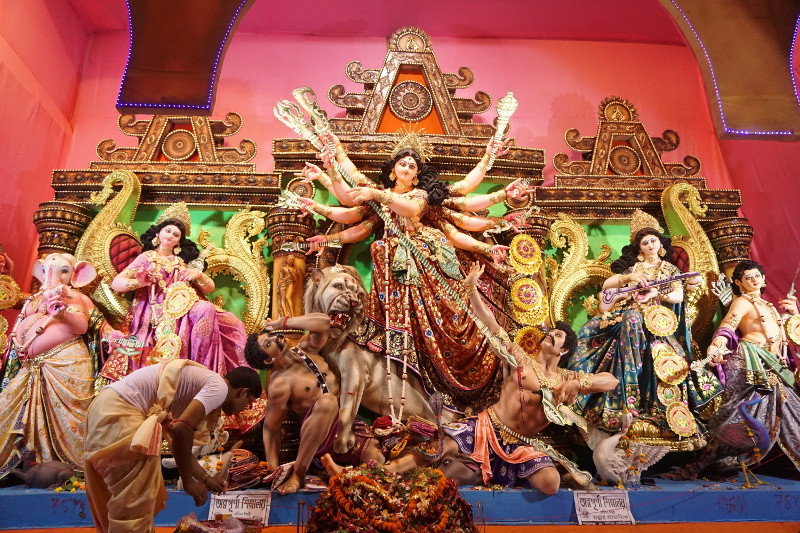 Punjabi Wedding in Punjab
When we were returning from Amrit's wedding, Shruti said, everyone should have at least one Punjabi friend so they can witness the craziness at a wedding. I can't describe it, you have to attend one for yourself.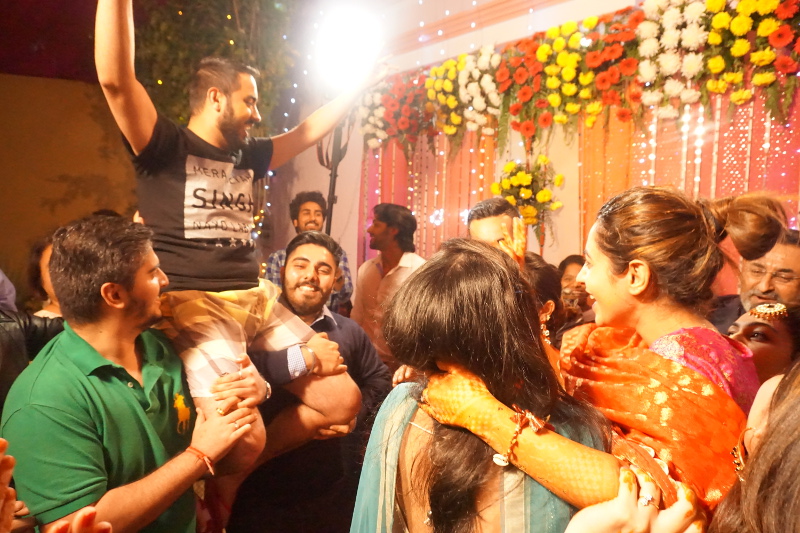 Relaxing houseboat in Kerala
Various bollywood songs were shot in houseboat which made Shruti really excited. When we got on ours, we experienced a different kind of relaxation. Cool breeze, right speed of the boat, green everywhere, water below us and sky above. It was just perfect.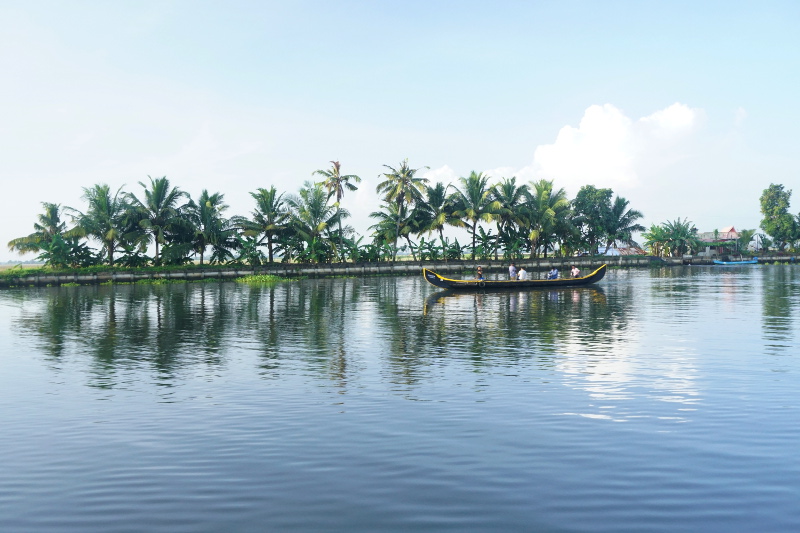 Desert Stay in Osian, Rajasthan
We spent a day with Gemar Singh in Osian village, close to Jodhpur. We rode camels, watched sunset from dand dunes, watched wildlife and spent a starry night in a hut without electricity or running water. It was an amazing surprise. We enjoyed every second of it, especially when we were woken up by the call of peacocks in the morning.
Fresh Food
There are plenty of options for food in India, but the best are small, local outlets that cut, cook and sell daily and quickly. We don't recommend restaurant visits in India, instead eat from where the locals eat. Some of our best meals were:
Eating a meal from banana leaf in Kerala
Hot thukpa noodles at Tsomgo Lake Sikkim
Rotlo (breads) in Gujarat
Sandesh and Rasgulla (sweets) in Kolkata
Unexpected hits
Hampi in Karnataka
It took our breath away. Apart from the kingdom ruins, the natural backdrop is just unique. Plenty of massive boulders and trees and farmland to add green to the brown. Although it was monsoon when we visited, I felt it was the perfect time to be there. Very dramatic scenic as the sky grew darker and we experienced downpour on top of a hill.
Sikkim
Secondly, Sikkim was another place which hit us hard. It is a mountainous kingdom with natural beauty all around. The prayer flags flying in the air, Shruti's favourite, alongside the mountains and pin turns created a very peaceful environment.
Gujarat
Finally, Gujarat incredibly surprised me. While people claim Modi as a development man, none of this is evident until one visits Gujarat. The industries have taken over ensuring jobs, water and electricity for locals. The people continue to follow their culture and traditions while the nature and wildlife is well preserved in this land.
Special Mentions
If there was one place I would go back and live in, it would be Gangtok. The beauty and civility of the people was just amazing.
Having said that, Varanasi was special too. I could imagine going back on regular basis to unwind and connect with reality.
We Will Be Back
Although we visited a lot of places, there are plenty that we had to skip. Shruti and I have promised each other to be back to travel more. Because, India can never be enough. It engulfed us and we enjoyed the ride.
Like 'they' say, you either love India or you hate it. There are no questions which side we stand.
Feedback?
Hope you enjoyed the post. Do let us know what you thought. Did we miss anything? Or is there something you need to know?