Our time in Yellowstone came to an end and that meant our epic trip was coming to an end as well. We had to get back to San Fran, return the camper and then fly home. This was it, one year flew past in no time. Like they say, time flies when you are having fun!
We decided to ease the return trip, stop as much as we could and enjoy the last few days. On the way back we drove through parts of Montana, Idaho, Nevada and California.
The start of the end
Montana was a blur on the road and landscape hardly changed. Idaho, on the other hand, was flat, green and full of water. The places on the west of Yellowstone and Grand Tetons were perfect for fishing.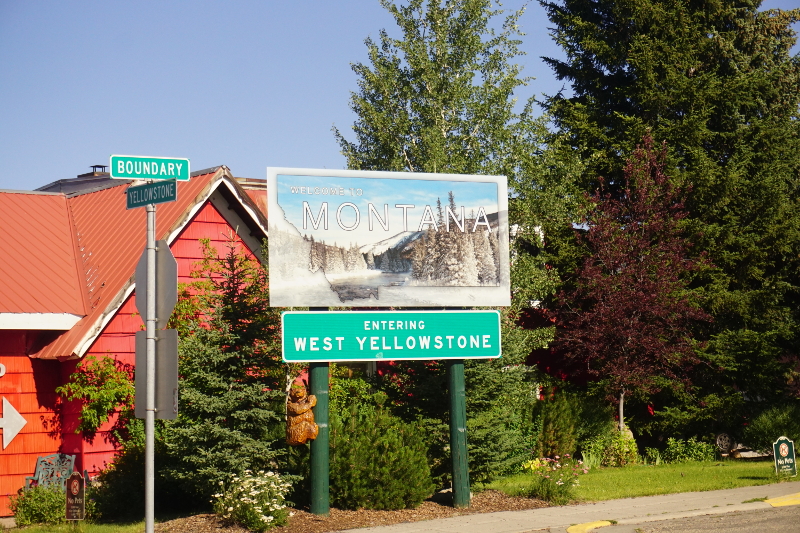 We stopped at Twin Falls, Idaho, to indulge in the famous potatoes. Apparently McDonald's used potatoes from Idaho for it's french fries. They are grown all over and were really good! We decided to wrap up driving for the day and ended up in a RV park not too far from Twin Falls. We got there around 3pm+, showered, had our chairs out when a neighbour came over for a chat. Turns out he was a US veteran who had been driving from South Carolina to California. A journey of thousands of miles and the guy ended up injuring himself in the process. But we enjoyed the sun go down and chatted away from couple of hours.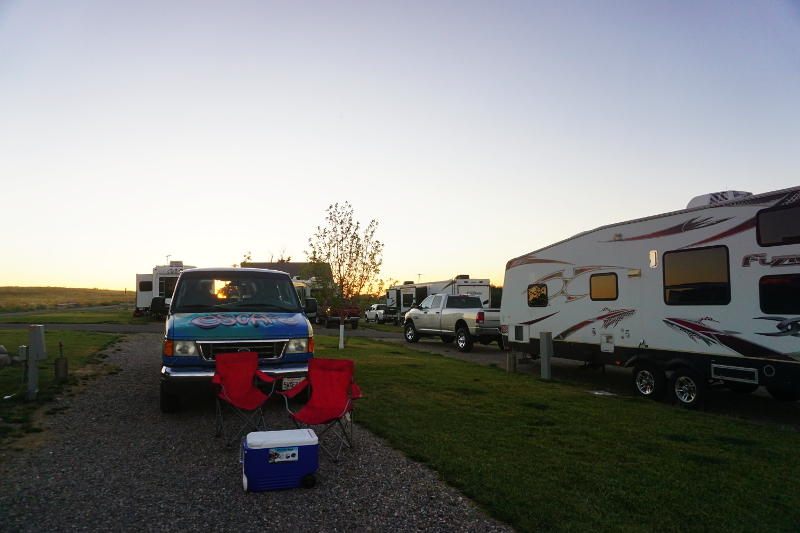 Nevada. Again.
The drive from Idaho to California meant crossing Nevada! We were going through the desert, crazy wind and heat all over again. We stayed 2 nights in Elko in a RV Park run by the Hilton group. After freshing up, we were ready for some action but it seemed like there were only casinos around. So we spent the day chilling in the air conditioned visitors centre, playing Scrabble and sipping on ice water. This helped fight the heat as the tempratures were easily in high 30s.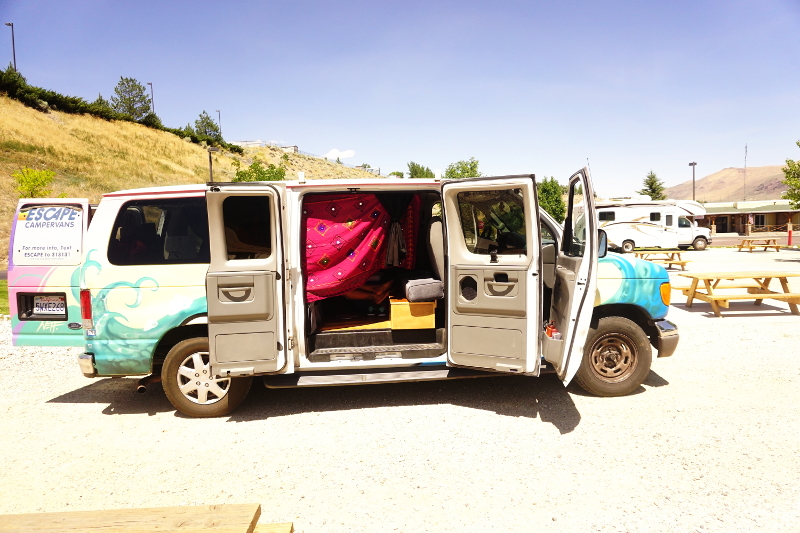 After a rest day, we were fighting the winds again to arrive in the town of Reno. This is in the north end of Nevada state but looked like mini Vegas. We of course parked ourselves in the RV park but enjoyed all the resort facilities. The amazing thing was the "beach" and a pool with an island bar. It appeared to be a popular spot for stopping between Nevada and California. We tried our hand at gambling (again!), watched a movie, hit some golf balls in the driving range, enjoyed the pool in crouching heat and cooked for ourselves.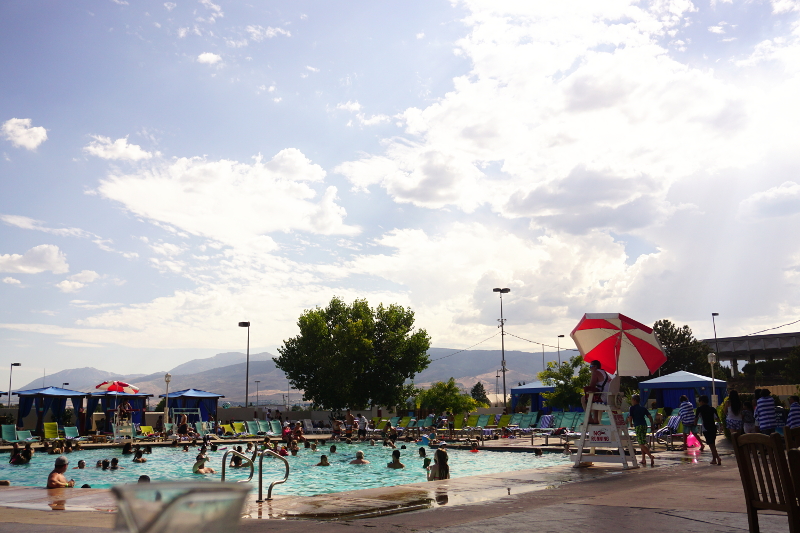 California
From Reno, we drove to the west part of Napa Valley as our final destination before San Fransisco. Our campsite was in the bone dry area near Lake Berryessa. The campsite was primitive unlike the previous two location but we had a good time by the lake. As the sun set on Lake Berryessa, we realised our holiday, road trip, crazy and alone romantic times were at an end.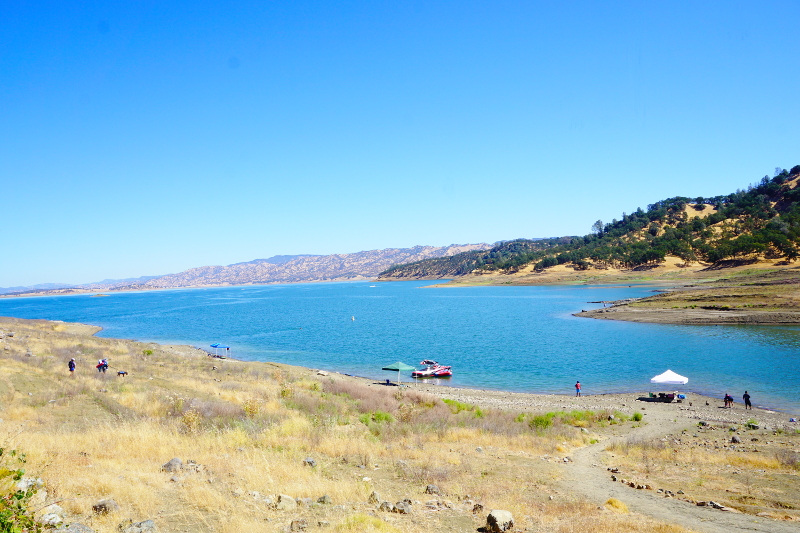 Just before we returned the Beast off, we decided to do a laundry stop to pack our bags and chuck unwanted items. Driving through the CBD and Mission District was a painful. Firstly, of course the traffic and secondly, the San Fran marathon was on so roads were closed! Anyway, after going around in circles, we finally said goodbye to our home of 45 days. But first, we had to settle the bill with Escape Campervan. We knew we were way over the mileage limit, but when we mentioned that we experienced the flat tyre, they decided to one third the mileage cost. We were amazed and shocked at the same time. WoW, we get to save some more money. Thanks Escape!
A uber to Oakland later, we were in a Holiday Inn for one night, booked by Suyash. The best thing here was meeting my chidhood friend, Harpreet a.k.a. Winky, whom I had not met in 16 years. It was a great night with him and his wife, talking about our life and times in Faridabad, 16 years ago. Good to see you bro!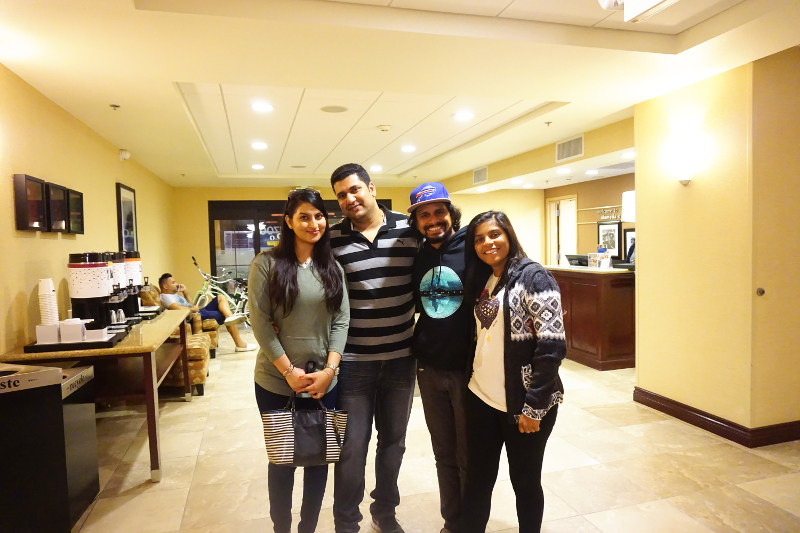 Journey home
We arrived at the airport, way earlier than we needed to. A few hours later, we were ready to leave. The AirNZ flight went through Auckland and was one of the longest flight since Gujarat to New York. We enjoyed it though, as were were going home. We even managed to surprise Mum on a cold Sydney day by arriving a day earlier. She couldn't believe her eyes for at least an hour or so. Well done to us!