When we initially started planning South America, Colombia, Peru and Chile were our highlights. We merely considered Ecuador as a country to cross to get to Peru from Colombia. Turns out we were wrong! Ecuador is one stop location for everything – mountains, treks, jungle, beach and wildlife! Like they said, "great things come in small packages".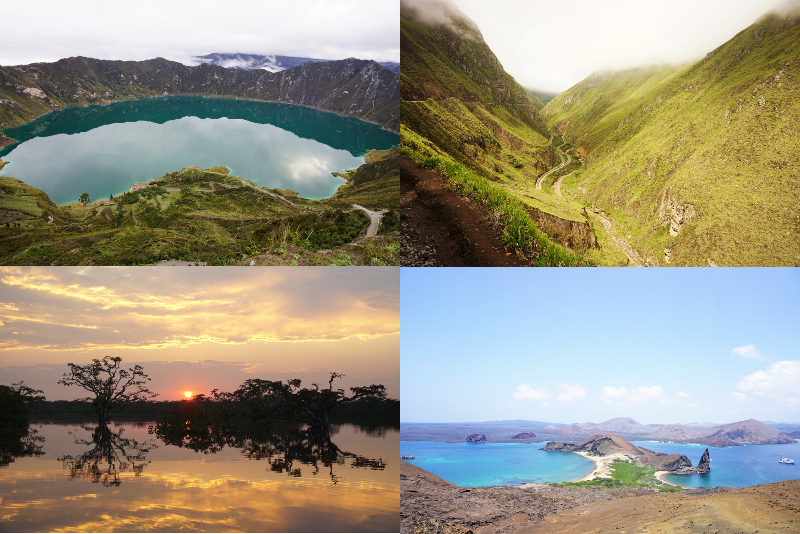 We got to Ecuador after spending an amazing month and a half in Colombia. We didn't have much expectations but it blew us away on the first day itself. We visited the Otavalo Market on Saturday and were impressed with the presence of native culture – something that was missing in Colombia.
As we continued to spend days in this country we saw the natural beauty of it. Massive mountains, active volcanoes, canyons, waterfalls, lakes and rivers kept blowing us away one after the other.
At one point during our travel we decided to visit the Amazon and Galapagos Islands. This combination turned out to be like a 'safari in Africa'. We saw plenty of wildlife in both locations and experienced the different cultures and weathers of the jungle and coast.
Just one thing to note though, because Ecuador uses US Dollars as their currency, it is comparatively more expensive than its neighbors. In Colombia we spent an average of USD 55 for both of us while in Ecuador the average day rate was USD 90 (minus Galapagos Islands cost).
Having said that, we still highly recommend Ecuador for its natural beauty. If you like to laze on the beach, trek for days or just enjoy wildlife, this is one place that offers it all.
List of Posts
Quilotoa Loop is for Everyone? 
Devil's Nose – Nariz De Diablo