We got back home from our travel in August; I started work right away while Shruti got 2 more weeks off. But, we were itching for fresh air. Labour day long weekend was around but the issue was where do we go? North and South coasts of New South Wales are notoriously bad as people head for the beaches and we didn't have anything booked.
Just then Shruti thought, wait a second, what is the moon phase that weekend. Turns out, it was new moon. So the next search was – top places to photograph night sky in Australia, and we had our destination!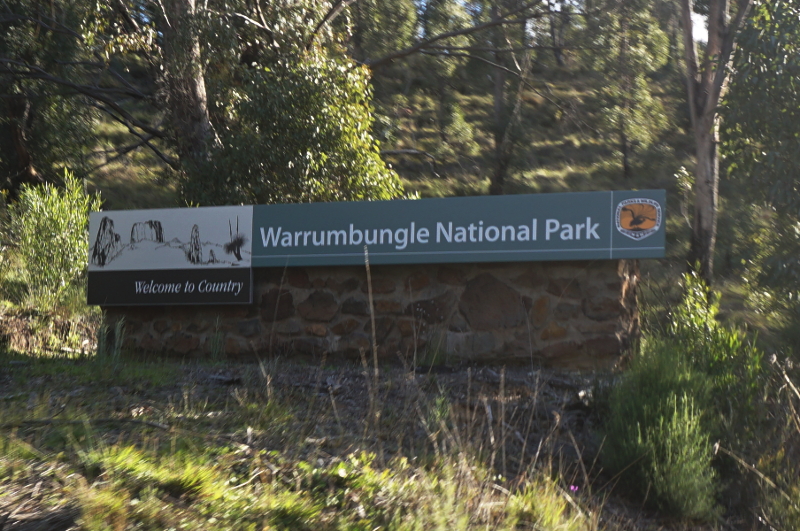 Warrumbungles National Park emerged as a winner. It was on the top 5 list and was  about 500 kms from Sydney. We could definitely do it! We bought some new camping gear, tent, warmer sleeping bag for Shruti, chairs and a utility box and we were ready to roll.
First Stop – Lithgow
We drove out of Sydney immediately after work, as we were worried about the holiday traffic. Traffic jams on long weekend could result in being stuck on the road for 3-4 hours. But once we were on the road we realised, hardly anyone was heading in our direction. People in Australia are obsessed with the beaches and we were heading inland, to the west! Despite rain and bad weather, we made it to Lithgow before 8pm. A nice pizza for dinner and some glasses of wine later, we were ready for airbnb.
This was our first time Airbnb in Australia and we were not disappointed. Our host was as warm as her house and she babysat dogs. She offered us breakfast and some freshly cut fruits which we enjoyed while chatting to her about her travel stories. She was a very active woman who loved hiking. As we said our goodbyes, she recommended a couple of scenic spots to stop at before hitting the road. And we did. The view was breath-taking!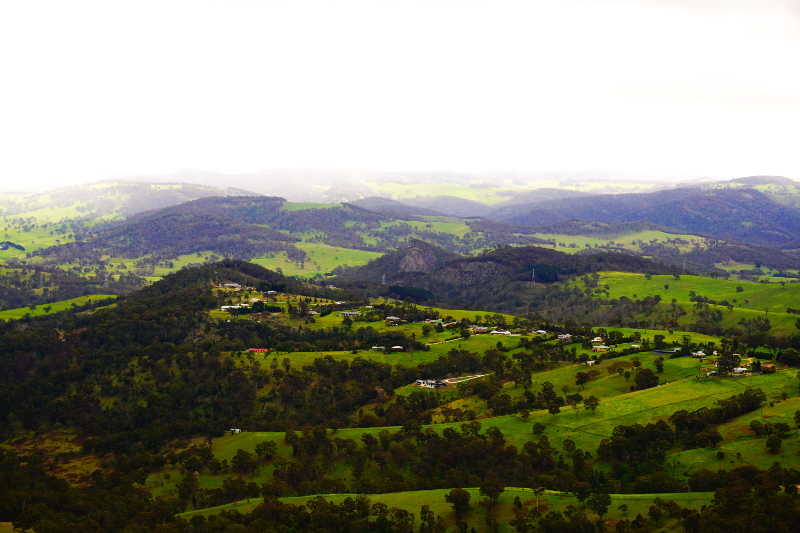 Getting to Warrumbungles National Park
The morning was cold and windy! Though we would have loved warmer weather, we weren't complaining. We were finally hitting the road again. We drove from Lithgow towards Mudgee with minimal traffic and stopped along to take photos a few places.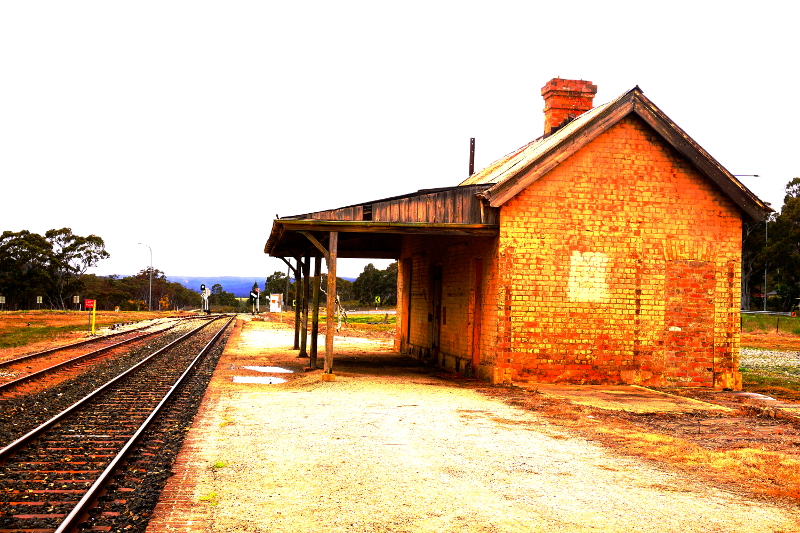 We made it to Mudgee by mid-day. The town was small and we picked up a few last minute supplies. We made our own lunch in a beautiful park beside the river and ate as the country traffic rolled past slowly. Just then we realised that we had forgotten our quilt! We were slightly nervous as it was drizzling and cold. But we didn't let it bring our spirits down. We left Mudgee with our best hopes.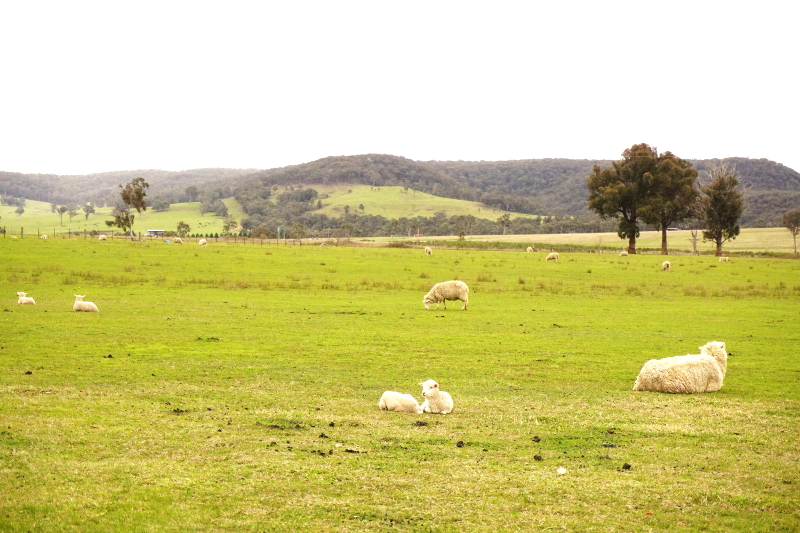 The next 250 km drive was through deeper country. The towns were tiny, there were fields of mustard which Yash Chopra would be proud of, and everyone who lived there raced past us. Around 4pm, we made it to Coonabarabran, the nearest town to Warrumbungles National Park.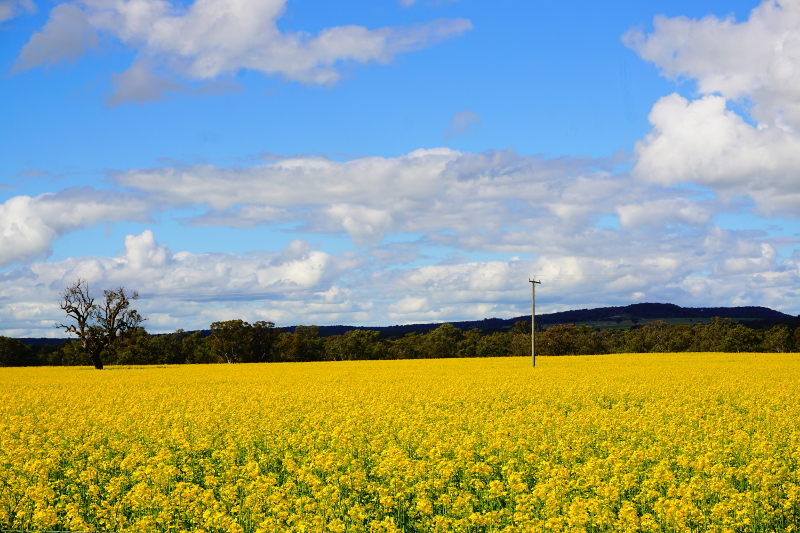 The 30 km drive from Coona to Warrumbungles was a highlight in itself. We saw kangaroos and the old mountains for which the national park is famous as well as the famous observatory on the hill.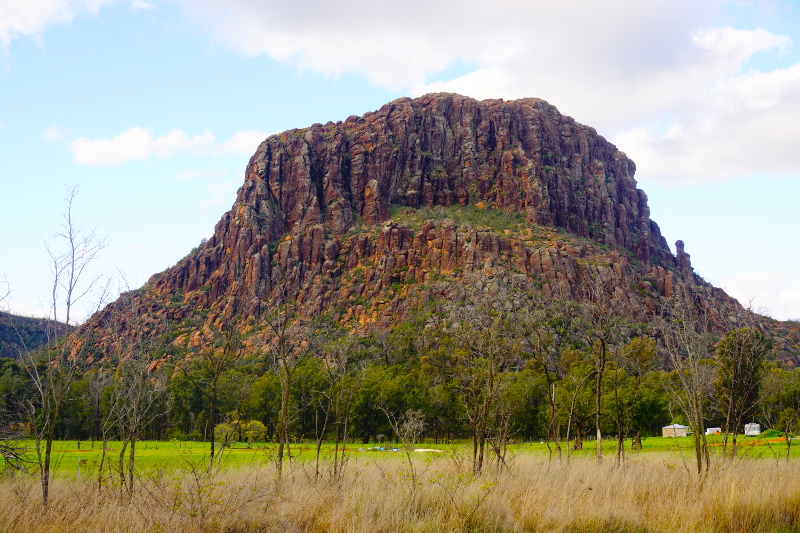 As we arrived, we realised all the good campsites had been taken up. After driving to another campground, we found a campsite beside a stream and no close neighbors. It was perfect! As we pitched the tent and got cooking, a mum and baby kangaroo skipped right past us. Great start!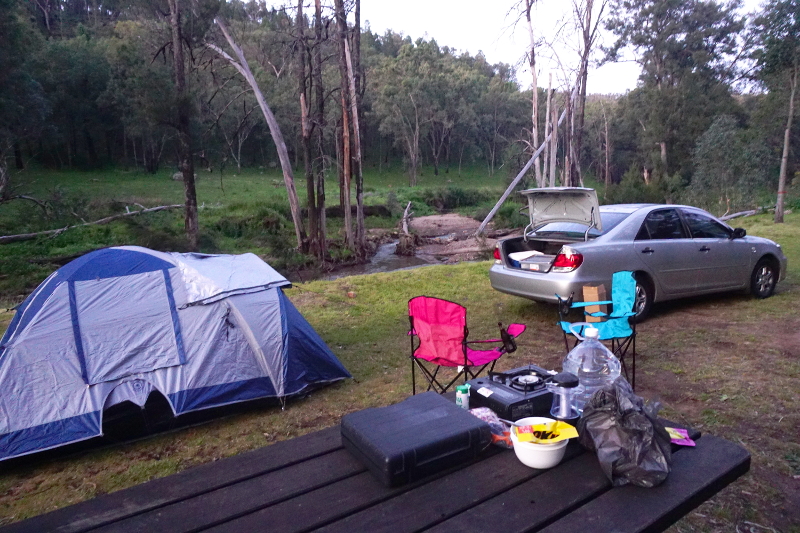 Starry Sky
We decided on Warrumbungles for one reason, and one reason only – the night sky. It is the star gazing capital of New South Wales as there are no big towns out here and mostly clear weather. As the sun went down, we wrapped up our dinner, got started with drinks and setup the camera. We stayed up till 11pm to catch the stars and there were millions. Shruti couldn't get enough shots! We then decided to sleep but put an alarm for 2:30am for another photo opp.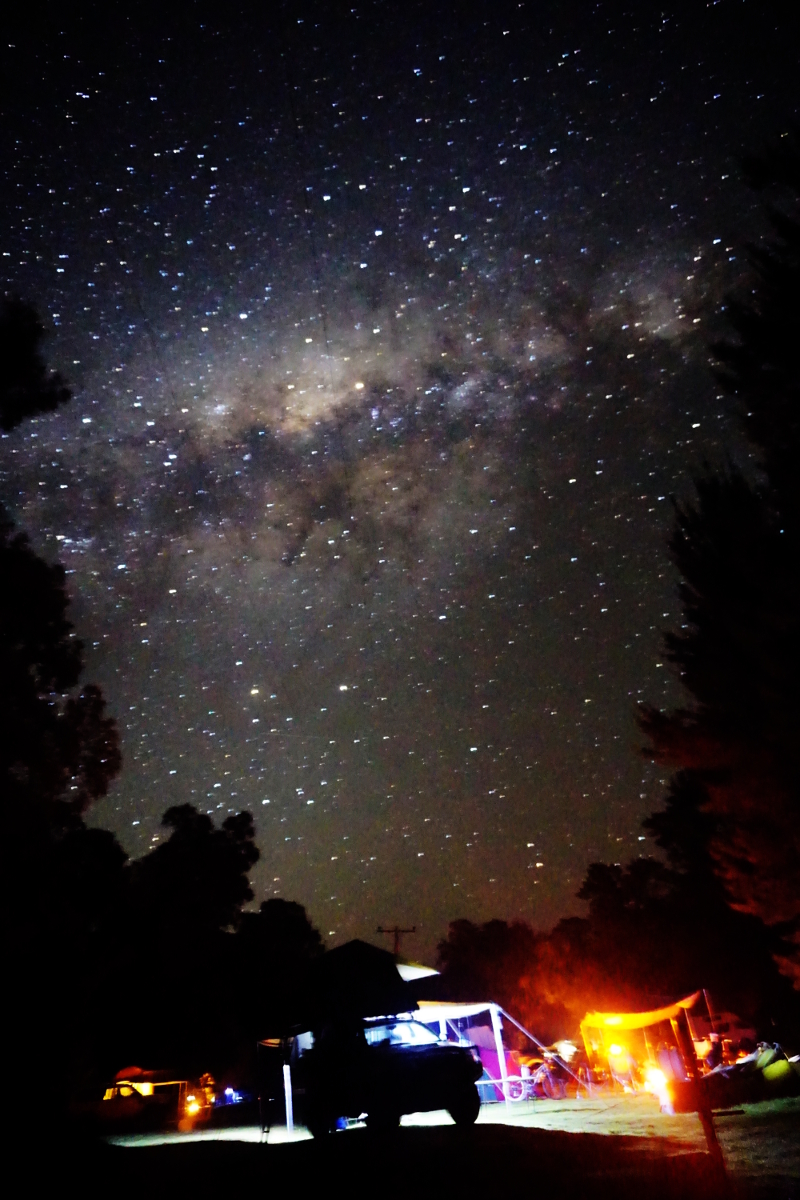 When we woke up again in the middle of the night, the milky way had drifted away. Bummer! But the sky had no empty spot. There were stars everywhere. And so many shooting stars as well. Just then, Shruti got her favourite shot.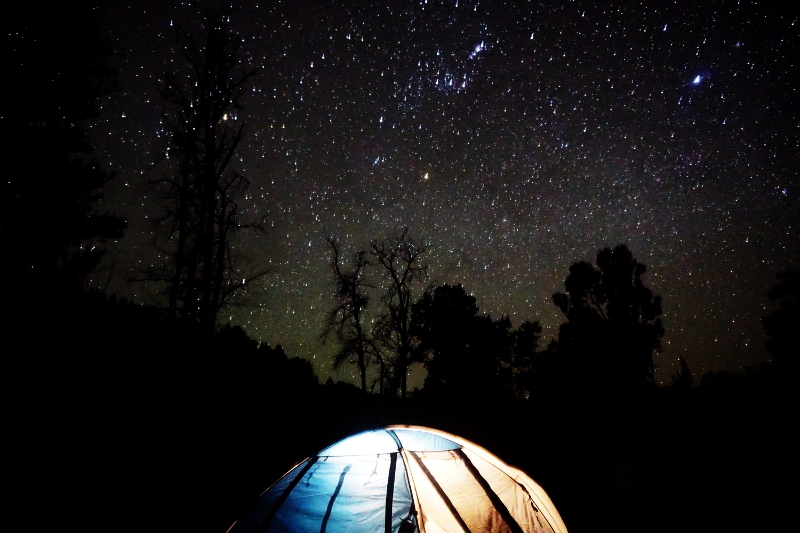 We were talking as we drifted back to sleep only to realise that the incredible view tonight was only possible after a 500 kms drive while probably our grand parents enjoyed it every other night.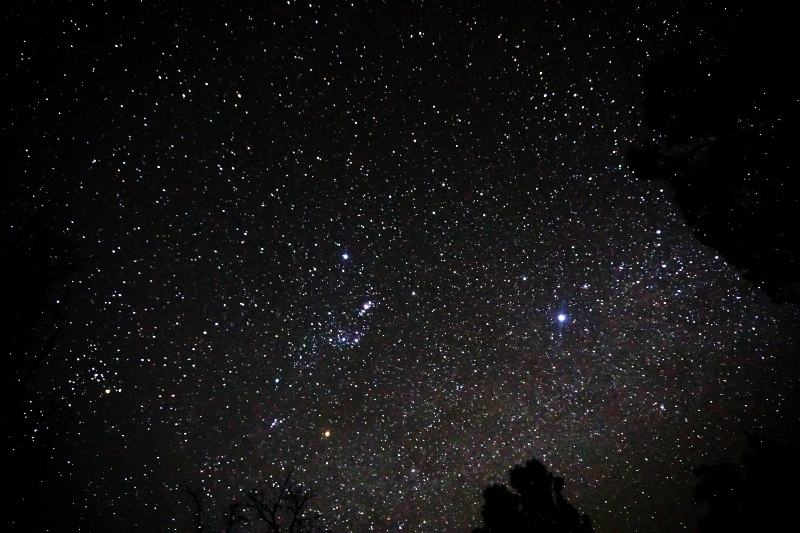 Hiking Warrumbungles Mountains
The Warrumbungles are ancient rocky outcrops which were results of volcanic eruptions millions of years ago. After breakfast, we decided to hike the main trekking route. It started out easy but soon we were waffling uphill for a long distance until we were above the tree line. What a view!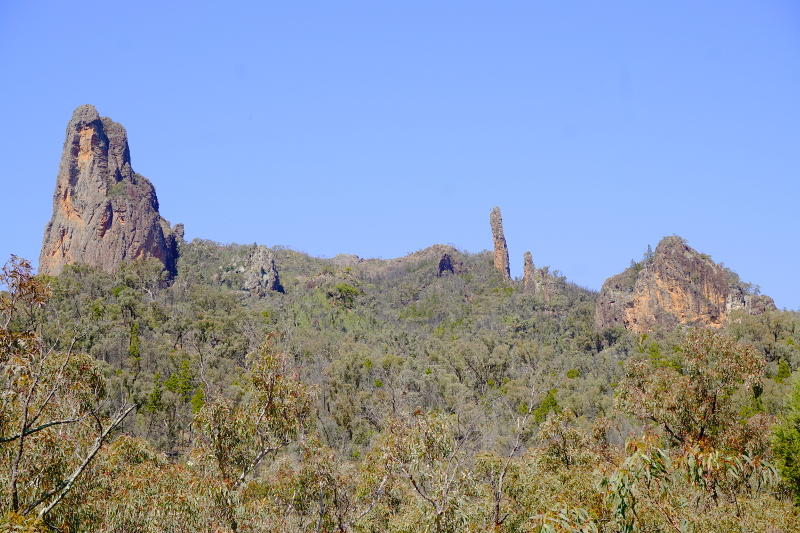 This only got better as we got closer to the rocks up ahead. The last few metres were a mix of fast winds, beautiful view and dangerous, loose rocky ground. The view though made us forget everything.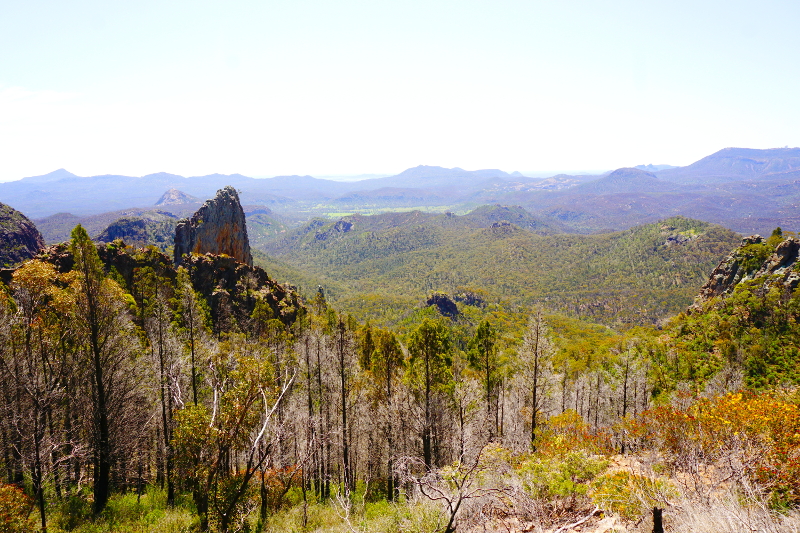 In total, we hiked about 10 kms with some crazy steep climbs. It was tough but not unbearable. On our way down, we stopped to eat our sandwich and upon returning to the campsite, we celebrated with a couple of beers.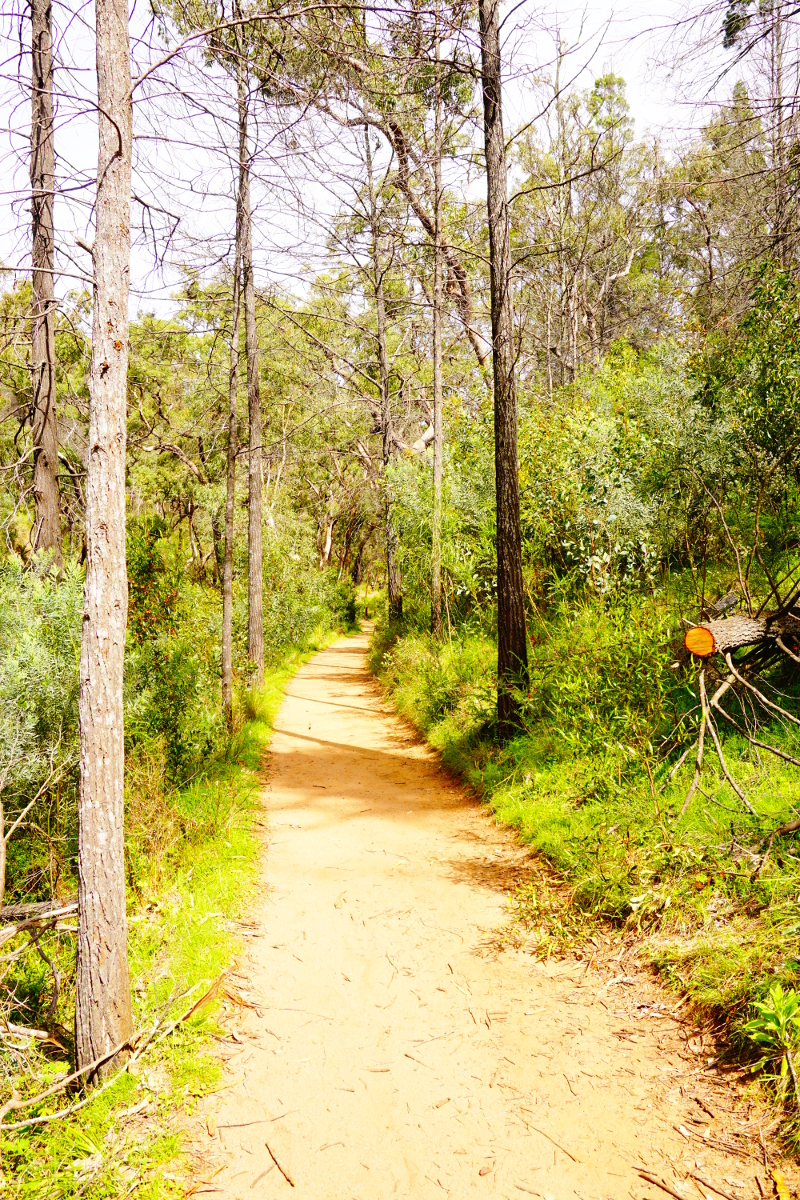 Pouring Rain
On our way back from the hike, we stopped by at the ranger's office. While we were up on the rocky hill, we could see dark clouds in the distance. We of course wanted to photograph the starry night but we knew that was not happening tonight. The weather forecast was – stormy.
We dined early, drank a little to keep ourselves warm and stayed inside the tent. Couple of hours later, we were awoken by the rain. Luckily, the tents these days have enough protection from the rain and in the morning we were dry. But the tasks ahead were going to be tough.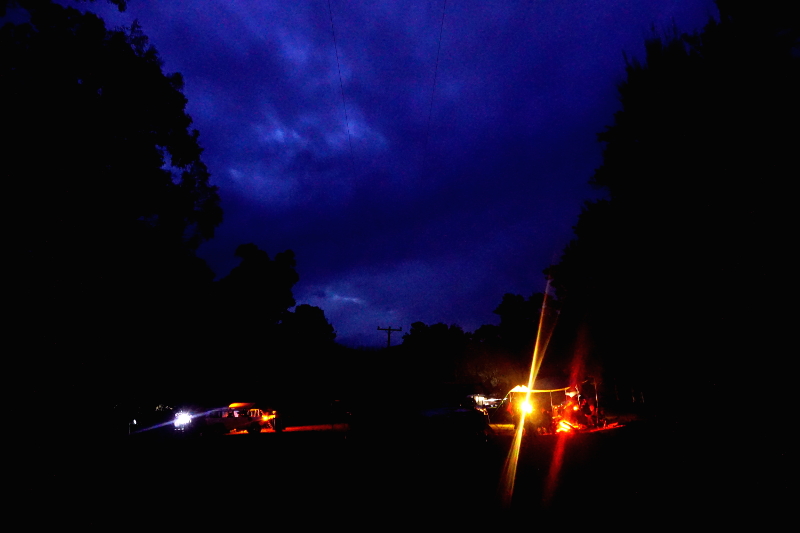 Packing Up and Return
Packing up was going to be a pain  but we had done our diligence the night before. All we had to do was empty the tent and then pack it up. As we rushed through the task, we got a little wet. Again, we weren't complaining. We had an awesome time out in nature and we were in car now with the heater on.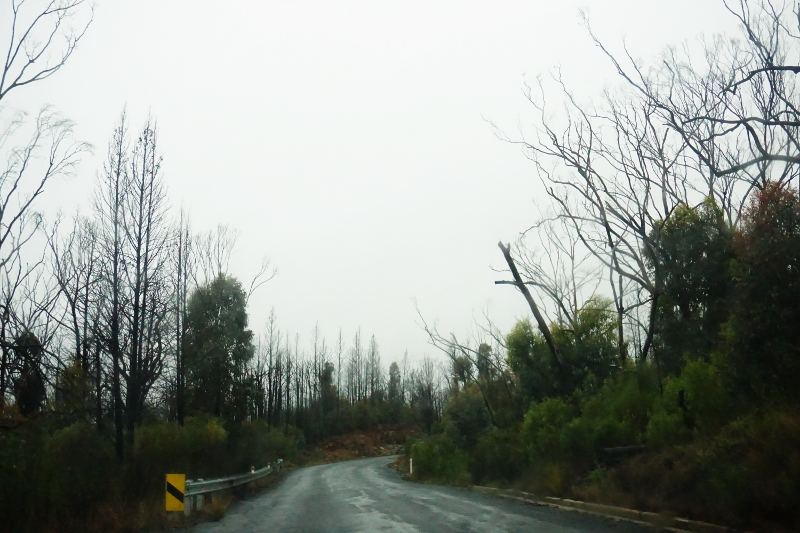 Fortunately, the rain was local to the Warrumbungles and we had no issues driving back. At Coona town, we stopped to fill up and change clothes/shoes for the drive ahead. We noticed a significant person here, even in Coonabarabran, 500 km out of Sydney in the interior NSW, there was an Indian guy working at the petrol station. Some stereotypes never die!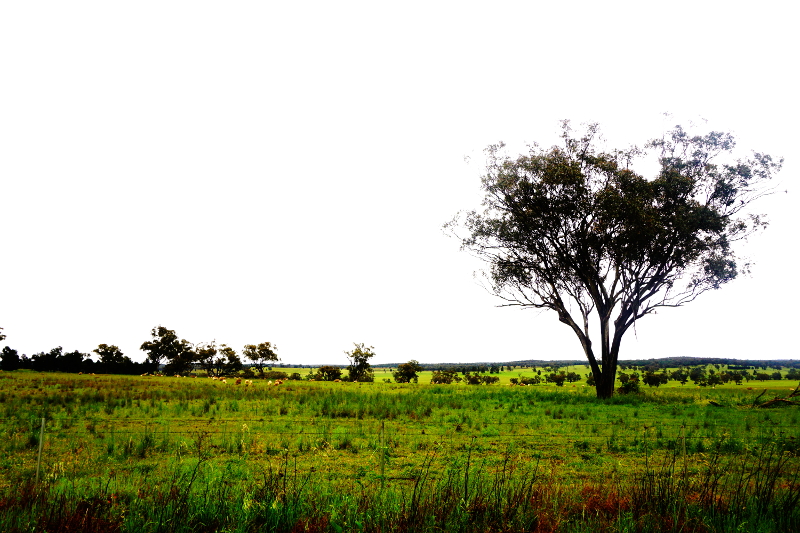 We stopped at Mudgee for lunch and swap drivers. Shruti drove the quieter route to Mudgee and I drove back home. We had lunch at Mudgee Brewing Company while tasting their variety. It was a great lunch, no doubt. The drive back was fast but mostly no traffic. We made it home by 5pm.
Final word
Warrumbungles are a beautiful part of NSW and Australia. This was our first time west of the Blue Mountains and it wasn't disappointing. Whatever your interest, whether it is camping, hiking, or checking the night sky, Warrumbungles is a must-do. It can be quick 3 day trip to and fro Sydney.