Our plan after leaving California wasn't set in stone but we knew that we would be heading to Las Vegas, crossing the Mojave desert in Nevada and finally making our way to Grand Canyon, the pride of Arizona. Plenty of planning happened alongside doing and the journey turned out to be epic!
Mojave Desert
The bollywood film, Anjana Anjani had scenes from the Mojave desert when the characters drive through the desert and have their car stolen. It was Shruti's dream to drive through it and as luck would have it, we drove through parts of it. We started our drive from Joshua National Park and next stop was Vegas baby.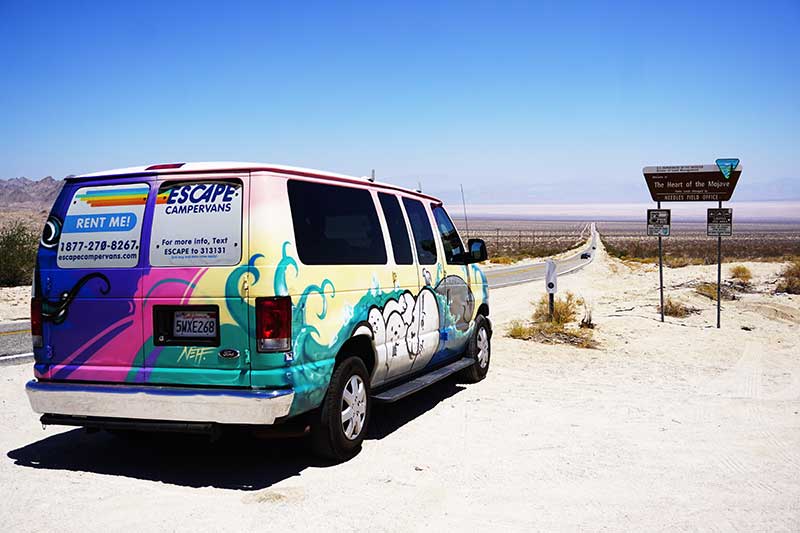 First thing to understand is that it is incredibly hot in this part of the world. It was so hot that Shruti had to buy a new "sun shirt" just to avoid the sunburn. Second the scenery is stunning but it can be incredibly boring to drive through a desert.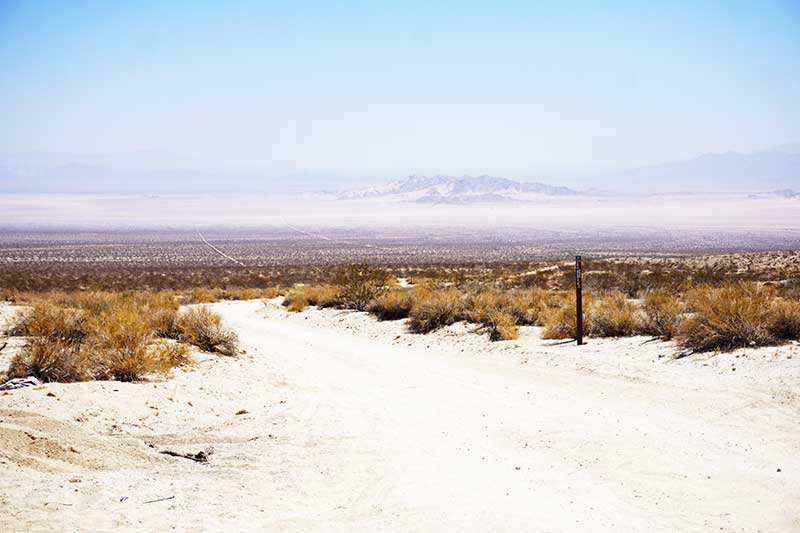 Although we were checking an item off the list, no one had warned us about how tough the drive could be. The roads were pretty much empty and nothing to be seen till the horizon except for red mountains. To top up, certain parts of the road was covered in sand and we had to avoid gliding off!
However, there were also some amazing moments when we drove on some parts of the original Route 69 – an iconic road. Americans over generations have used this connection to get to California. We were able to kick that off our bucket-list too.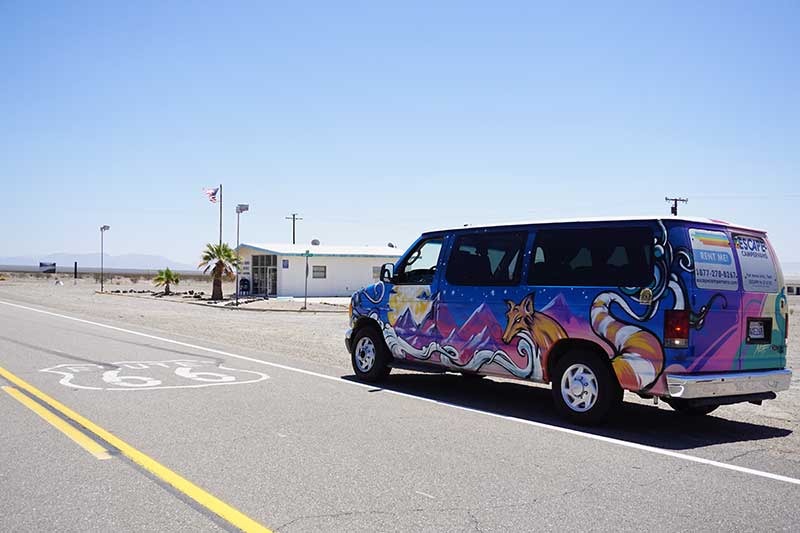 Las Vegas
We drove into Vegas through the Mojave desert which was a very tough drive. Shruti and I had to swap drives quite a bit to avoid dozing off on the wheel. As soon as we crossed over to Nevada, something changed. Shruti quickly handed me the wheel and asked me to continue. That's when I realised what was going on – crazy winds!
Several times, I nearly lost the control of the Beast. After being very alert for the remaining drive, we finally made it to Vegas in about 4-5 hours. Normally we would stay in an RV Park away from the city centre but Circus Circus had a RV Park. We were living on the strip for $40 a day. Only possible in a campervan!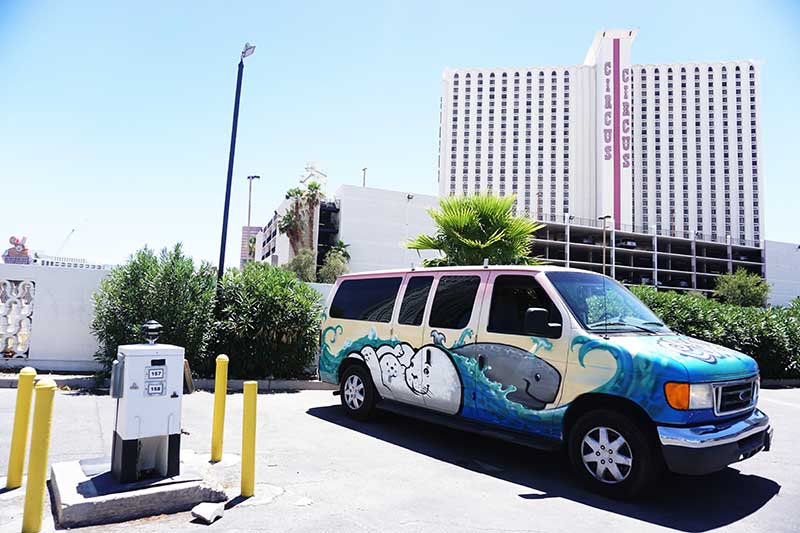 While the location was great, the weather was not. Vegas is white hot! It was easily 40 degrees during the day. The problem was spending time on a budget. The entire city is catered to night time gambling/partying or day time shopping/rides which in our case meant $$$. We showered and got ready for our first night out in Vegas. We started with White Castle burgers, something I had seen in my teen years, Harold and Kumar films.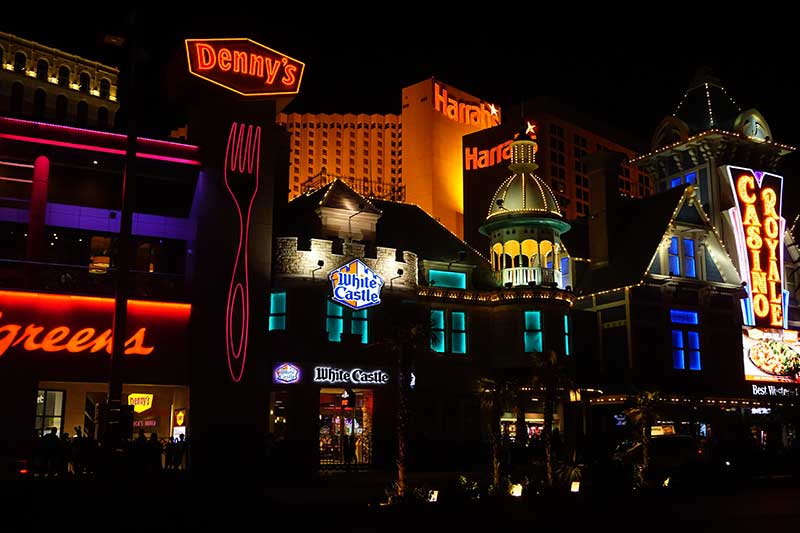 The burgers were sliders really but we didn't mind. They even had beer on tap, how good is that! The rest of the night there was a blur. There was drinking, more food and a couple of casinos. We found the city unbelievable. It was safe as houses and night was as good as day. Shruti and I aren't the biggest gamblers so we didn't have to worry. Somehow there was a limo ride and few more drinks at the end of the night.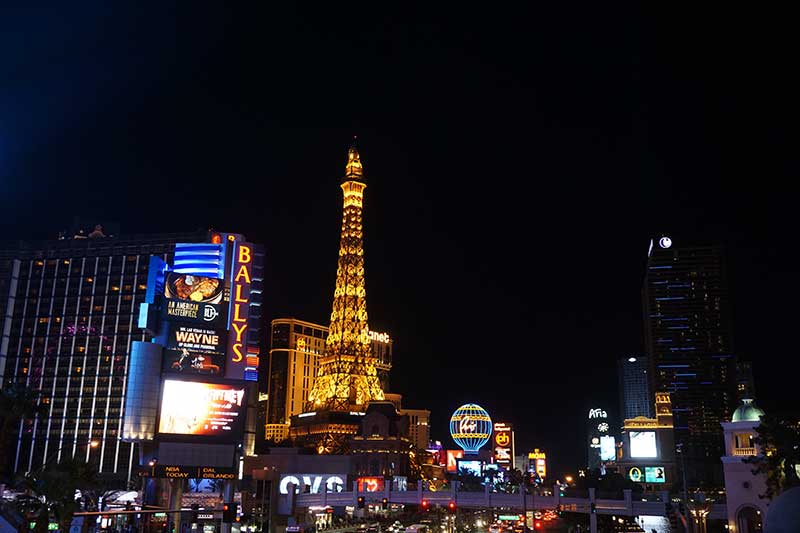 The next morning though was a killer. When we woke up it was already so hot that we had to open all doors of the camper and sleep again. Not the best place for a hangover! The challenge was what to do in the day given our condition. We got ready, went out to have breakfast and then walked around casinos and malls. We spent several hours in starbucks drinking ice water and iced coffee. Somehow, we spent the day on the strip, had a quick swim then got ready for the night. This time there was only casinos, no drinking. We visited the Bellagio and a few other famous casinos. We gambled a bit in our small budget and had good fun. Who says you need drinking to have fun?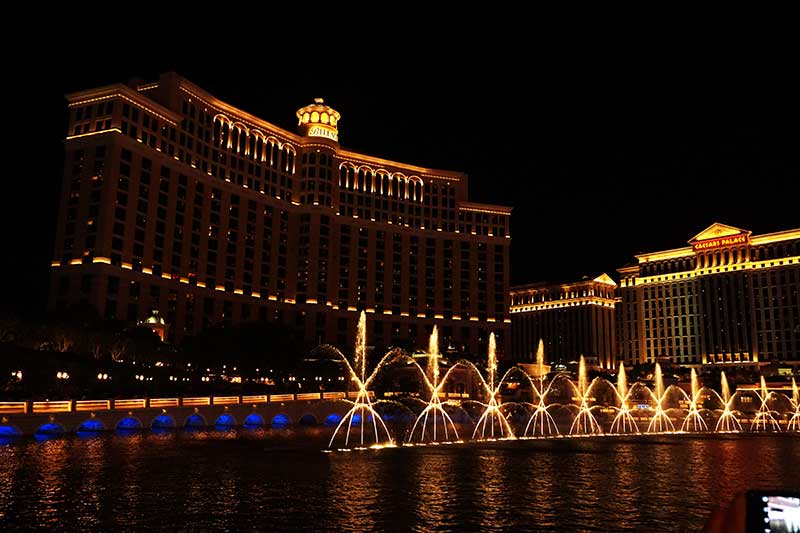 The next morning we had to check out. We grabbed a quick dosa from the Indian restaurant in a nearby mall and left Vegas with promise that we'll be back. Before leaving though, we visited Escape Campers to check the fridge of the Beast. Turns out, the fridge found it too hard to cope with the desert sun. The kiwi guy at Escape, Kevin, gave us an eski, extra bits for the car and changed the back tyres when he heard we were heading to Yellowstone. What a legend!
Hoover Dam
The drive from Vegas to Grand Canyon was a long one. We split it into two with one night in a campsite 11 miles off the main freeway with no paved road and on top of a mountain. On the way there was one of America's most famous landmarks: Hoover Dam.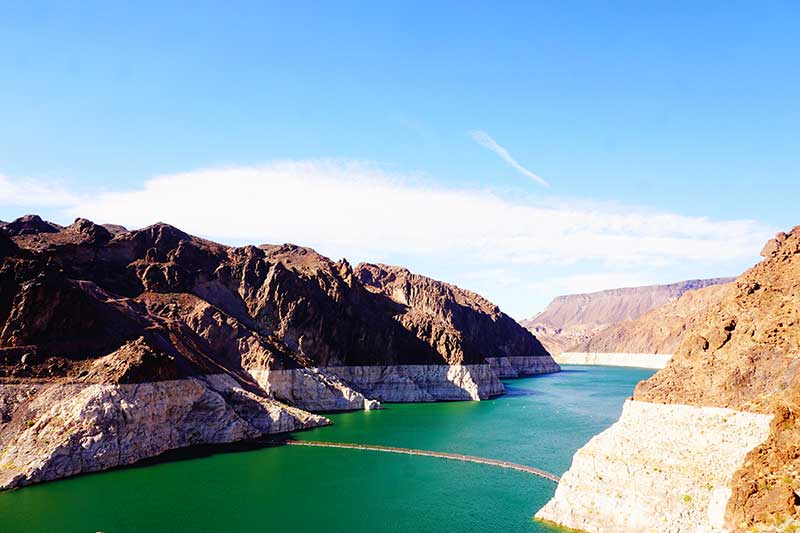 The dam is on the border of Nevada and Arizona in black canyon of the Colorado river. Before we got to the Dam though we had to go through security. Seeing two brown people in a campervan was an obvious terrorist signal so we were checked by the security. It wasn't anything too bad and they took hands off the guns as soon as they realised we were from Australia! Ah Mate!
The dam itself was in a very windy location. We had to hold onto our hats as we crossed through the bridge overlooking the wall of the dam. The amazing thing is that this wall has been in so many films, Hollywood, Bollywood and others. Surprisingly, the dam is built on the border of two states, Arizona and Nevada. The view though is spectacular, no matter which state you're in.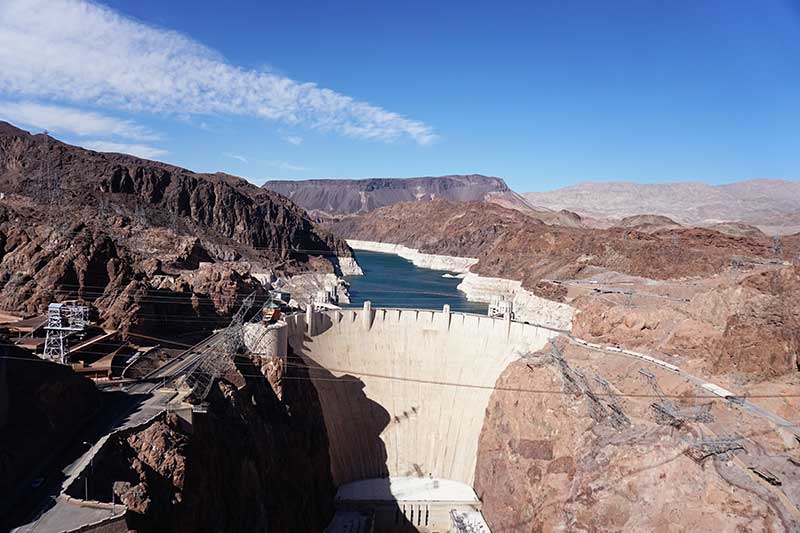 After the wall, we went around the other side to see the water storage itself. However, the parking rates were ridiculous, the sun was harsh and the free parking was far away from the dam. We parked, took a few photos and we were out of there.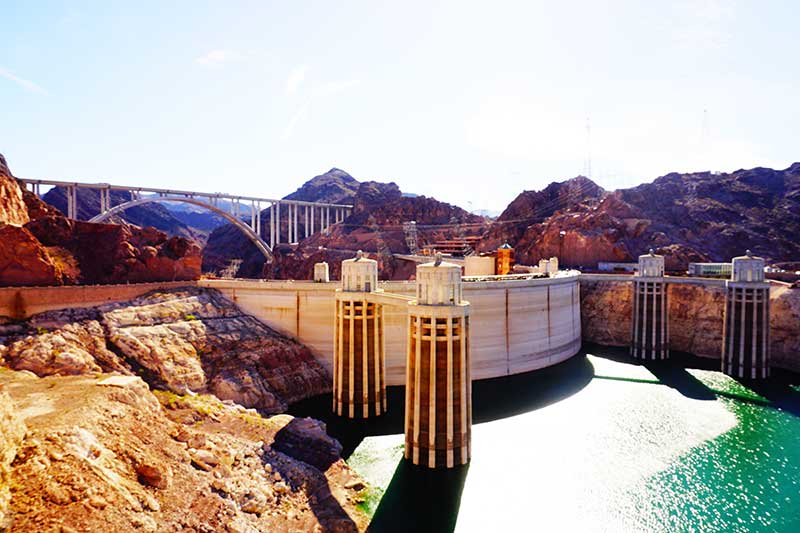 Night on BML Land
Our campsite for the night was 11 miles off the highway connecting Las Vegas, NV to Flagstaff, AZ. We weren't meant to drive the campervan on dirt roads and would not be covered if we broke down. However, the drive to Grand Canyon in fast desert wind was too much for us and we had to make this stop. The gravel road was rough and the drive was hardly over 10 miles per hour. We were also going up the side of a mountain so it was an adventure in every sense of the word.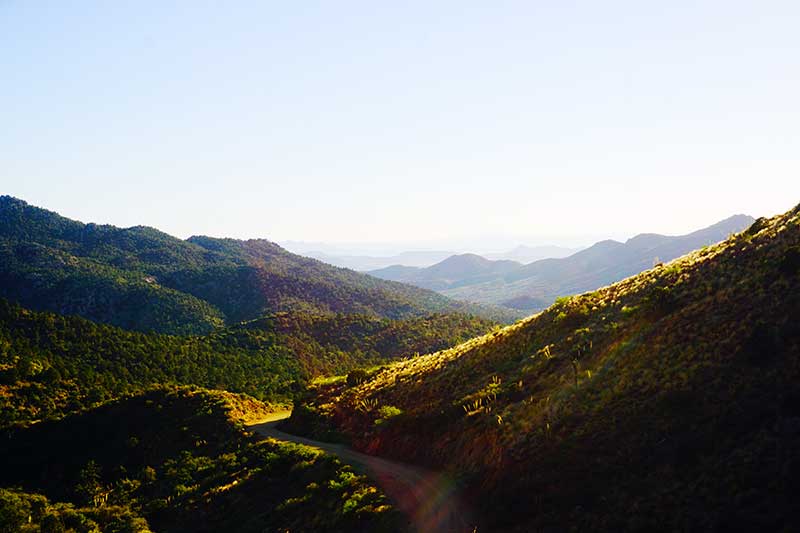 Finally, we made it to the first "primitive" camp, which meant, it was free and no one looked after it. We drove 2 miles down the road to our less primitive site which meant there were flat campsites for only $4 a night. Well $4 was optional really, no one was coming around to check. There was absolutely no one in the campground and we had top of a mountain to ourselves for $4.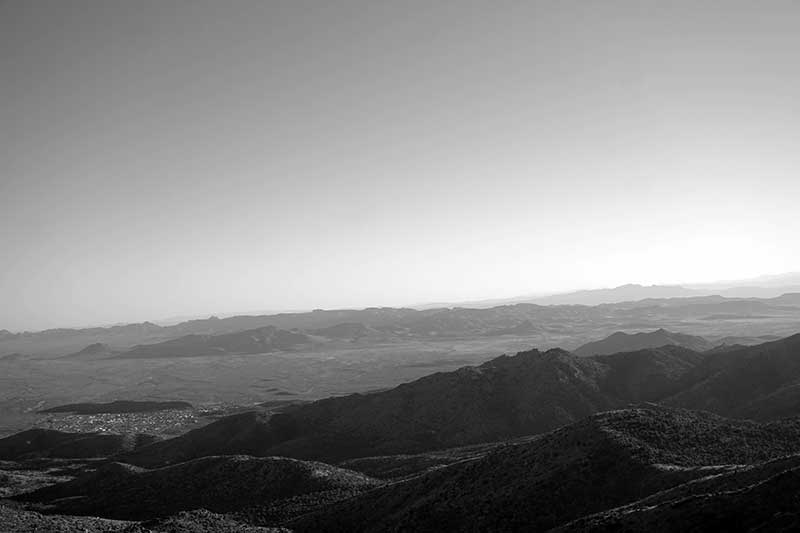 We took some photos of the night sky while watching out for snakes but there was practically nothing there. It was really a different experience being in the wild by ourselves. Really was Into The Wild experience.