Getting in
Udaipur was the last leg of our Rajasthan tour and to get there we took a bus from Jodhpur. It took almost 7 hours and the bus got more packed at every village.
We saw the Hills of Mewar, the area around Udaipur and were amazed at the beauty. I bargained like a pro for tuk tuk, for the first time, and we reached the hotel. Though we were in a budget hotel, we had a lake view and it was stunning!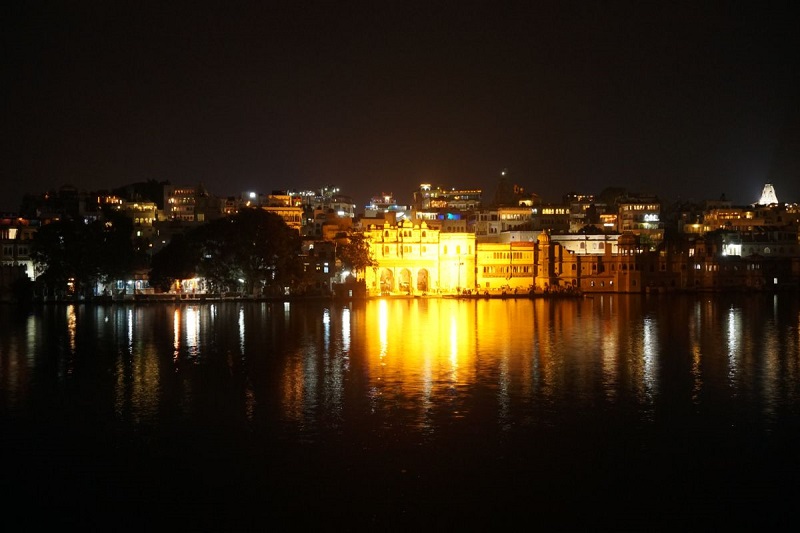 Jagdish Temple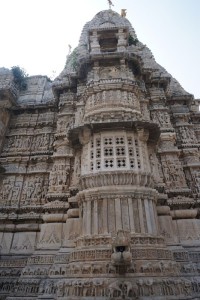 Jagdish Temple was constructed by Maharana in 1651. It is dedicated to Lord Krishna. The royal family visited this temple on special occasions and offered their prayers regularly. The architecture is very detailed and stands tall.
When we arrived at the temple, the curtains were drawn and followers were seated singing songs about Lord Krishna's greatness. The atmosphere in the temple was very engaging and so we took a seat on the floor next to the crowd. While we were engrossed clapping to the rhythm, the lady in front turned around to inform us that the curtain was over and we could offer our prayers.
Upon coming face-to-face with the deity, we were stunned. It was one of the prettiest idol of Lord Krishna and we just wanted to keep looking at him.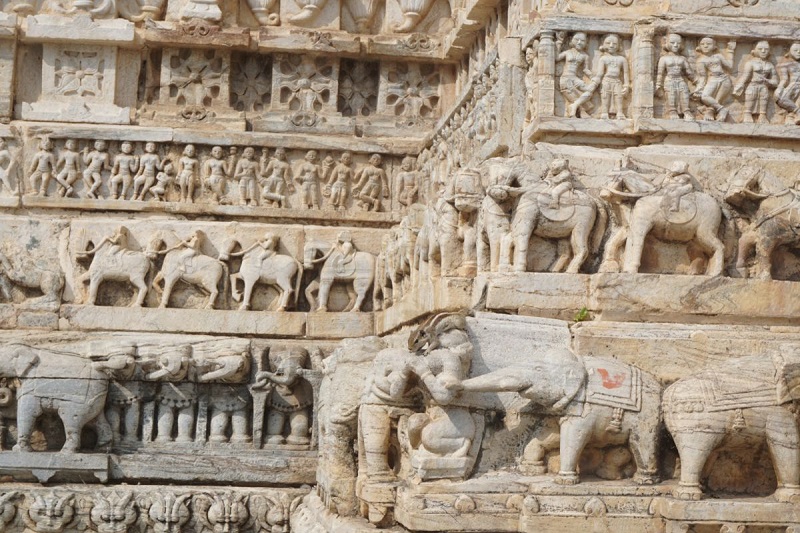 Forts and Lakes
As with all Rajasthani cities we have been to, there is a massive City Palace. We bought tickets for the palace as well as the boat ride in Lake Pichola. One of the first things we realised was that Udaipur's monuments are very expensive. Not great for backpackers! The museum ticket is Rs. 250 each and additional Rs. 250 for camera, and the boat ride is Rs. 400 each.
PS: this palace is shown in the recent boolywood movie, Prem Ratan Dhan Payo.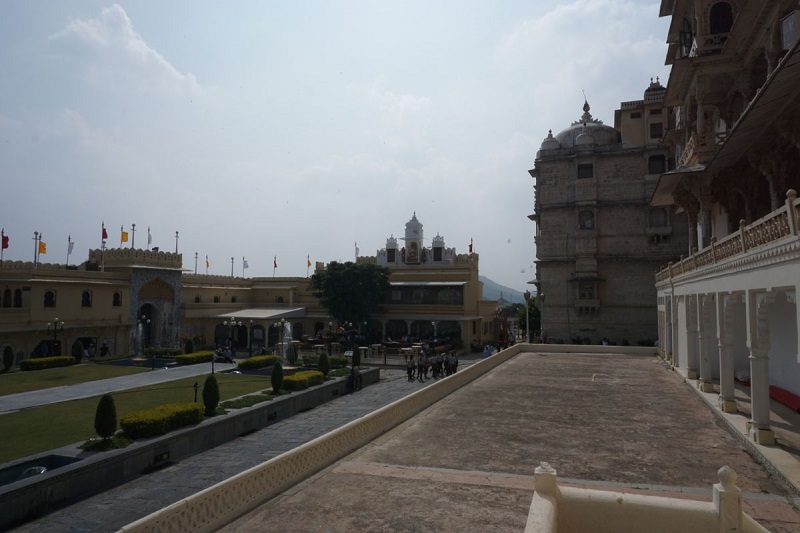 Tip: If you are interested in just the boat ride around the lake (approx. 20 mins), there is a cheaper option available at Lake Pichola / Pandit Deendayal Upadhyay Park. Though the only disadvantage with this option is that you can't get of at Jag Mandir for a short walk tour.
The palace itself was beautiful and grand with great views. Mewar has been the only kingdom which has fought its enemies and never laid down arms in front of them. Rana Kumbha and Maharana Pratap are famous throughout India for their battles and bravery.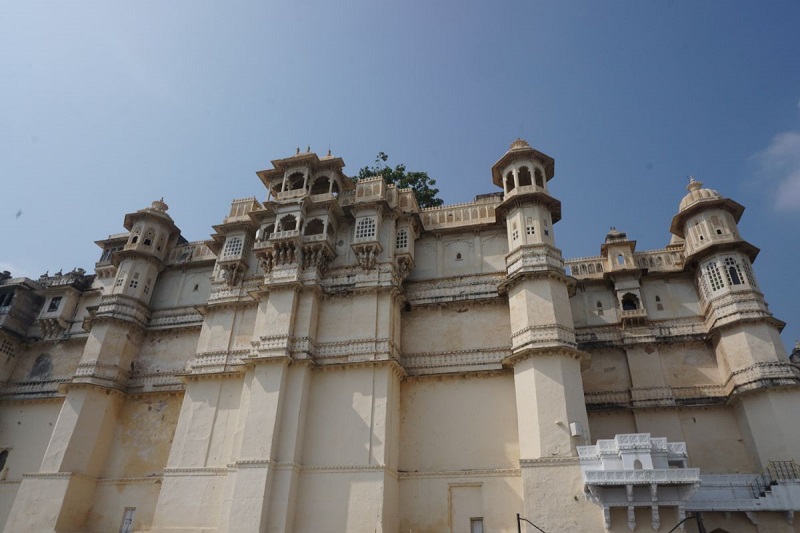 City palace in Udaipur had a whole section for Maharana Pratap, his horse, Chetak and the battle of Haldi Ghati. In this battle the Maharana defeated Mughal forces represented by King of Jaipur. It was a David vs Goliath battle and Mughals never attacked Mewar again after their loss. Similarly, the King of Udaipur never attended the Delhi Durbar of British Empire which was a risky move at the time.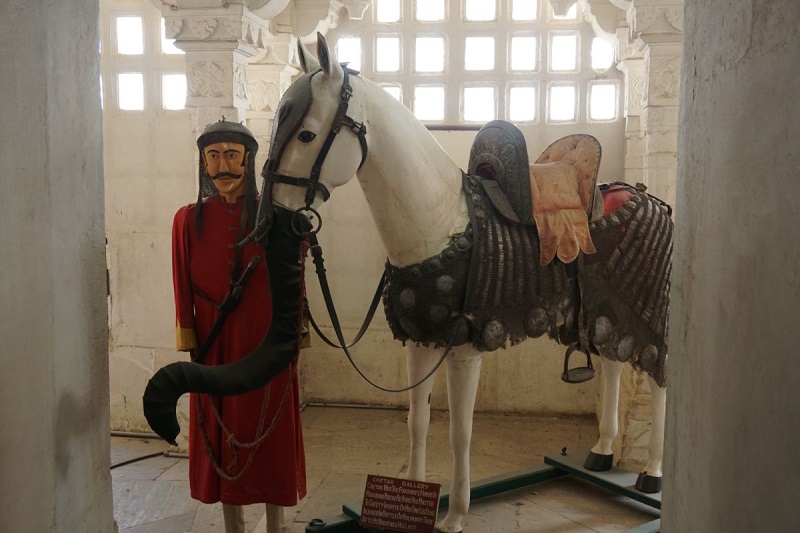 Though expensive, the museum was in a great shape. The rooms of different kings and queens over the ages had beautifully decorated rooms with some great views of the city and the lake.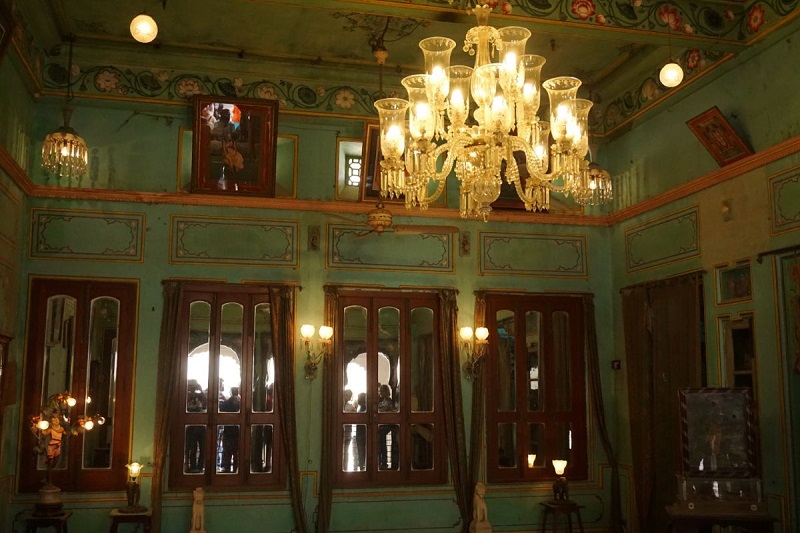 Once done with the palace, we walked to the jetty to take the ferry ride on Lake Pichola. We saw the Lake Palace which has made Udaipur famous around the world. It really was stunning from all angles!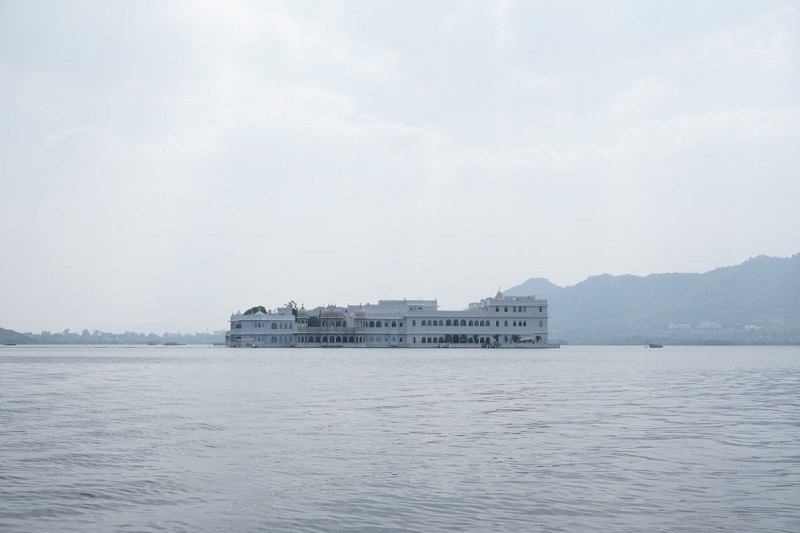 The boat dropped one to Jag Mandir which is another stunning palace hotel in the lake. It provides excellent views of Taj Lake Palace, city palace and the surrounding hills.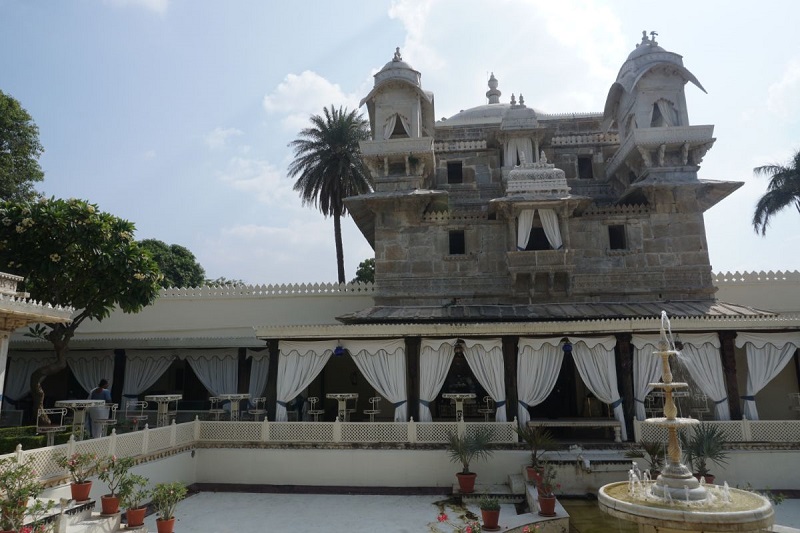 For our final complete view of the lakes and palace, we took the ropeway to the top to visit the Karni Mata Temple. Aside with the temple with its rats (who represents the Goddess), the view was another level. There are 7 lakes in Udaipur and all were visible from the hill as well as the city.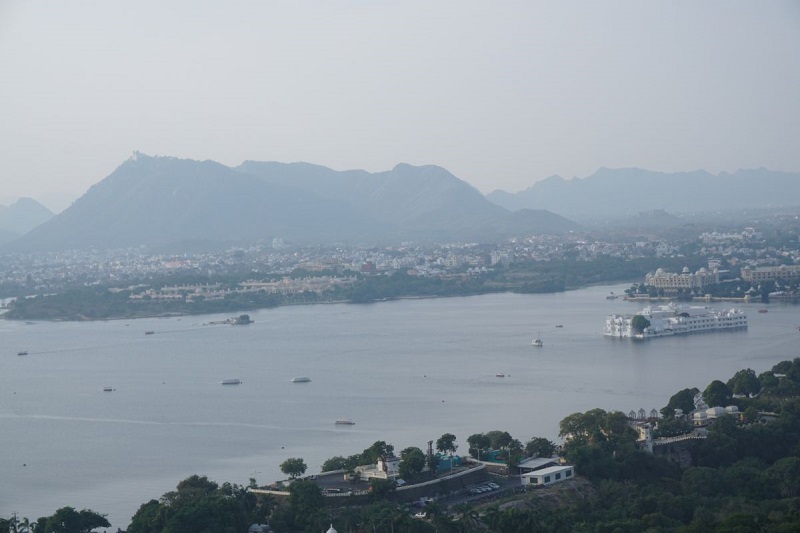 We visited the Chittorgarh Fort as a day trip. The fort is around 130 km from Udaipur and was built over a long hill back in the 7th Century. It is a very historic fort which involved several wars and mass suicides. It was won by the Khilji Dynasty and the Mughals but was eventually taken back by Mewar.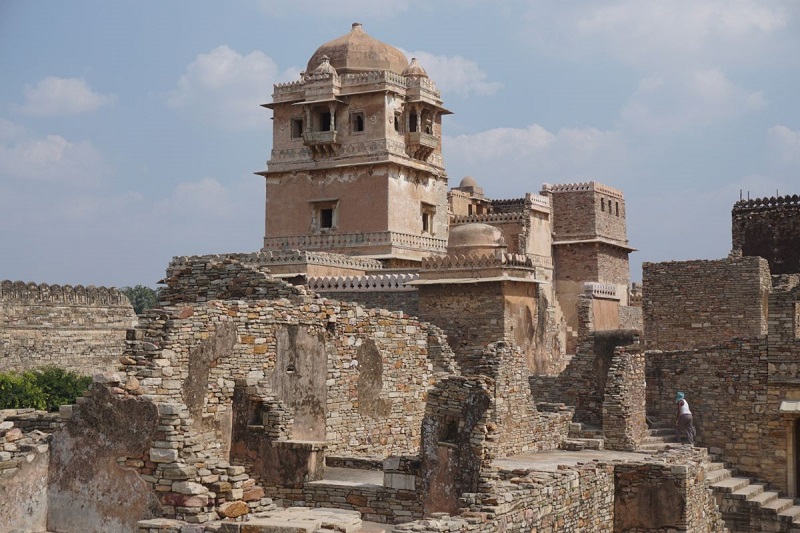 The effects of Muslim occupation was evident as all idol in the temples were defaced. One of the important temples within the fort is of Mirabai. She is a famous medieval saint throughout India who dedicated her life to Lord Krishna. She wrote poems and sang songs which are now recited as prayers.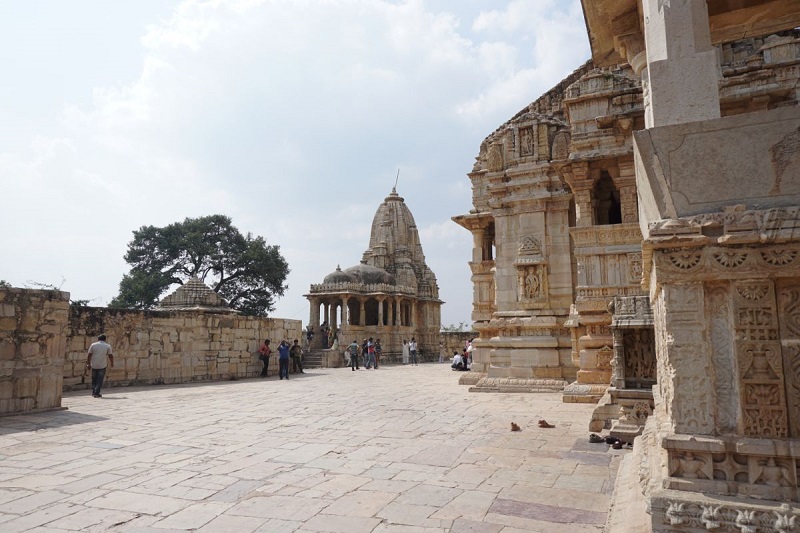 Seeing the beautiful marwari horses, palaces of Rani Padmini and victory tower of Rana Kumbha was an amazing experience. Each idol in the victory tower had a name and there are built over 9 levels. A great day out!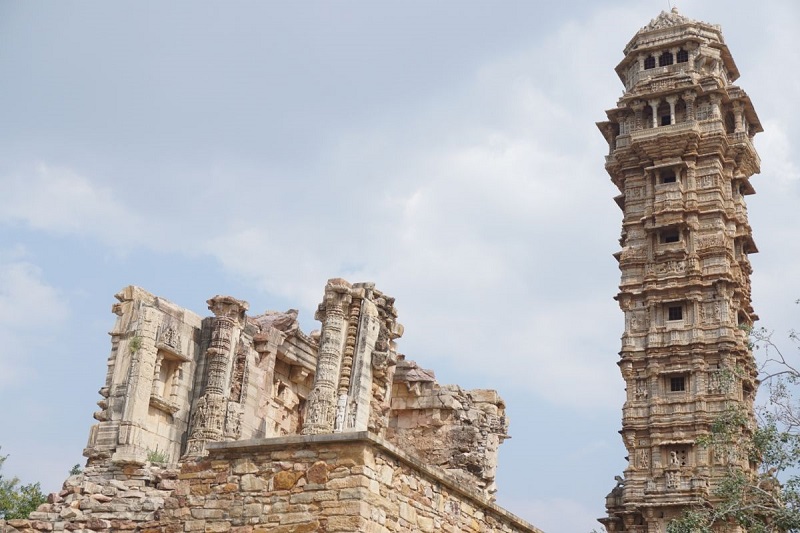 Great Company
On our first night in Udaipur, we met Marita and Peter from England. Over a long conversation, we found that they had been to India 30 times and knew Goa like locals. They retired early and have been traveling around the world since then! In terms of travel, they were our idols and we would eventually like to travel like them. We decided to travel to Chittorgarh together so we could save money and spend a good day having great conversation.
Final Day
Our final day involved walking around Udaipur and seeing some highlights. We had a milkshake in our favorite cafe started by a great barista. The coffee there reminded me of Australia.
We saw Bagore Ki Haveli which was from the house of Mewar opened by the govt. Being a govt museum it was a little old but still interesting. The most unique exhibition was of puppets! An entire room was filled puppets of all kind, courtmen, king, commoner, ladies and animals.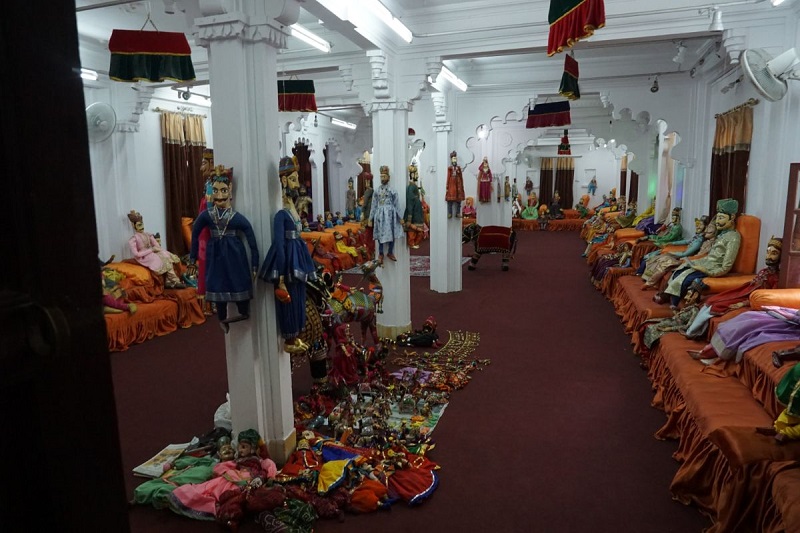 Tip: There is a cultural music and dance show at Bagore Ki Haveli every evening so don't miss it.
Food Choices
Udaipur is a well-known tourist destination, especially with the young Europeans and Asians. There are plenty of Israeli, Italian, Korean and Greek restaurants around in Udaipur and more cafes are popping up every other day! Additionally, there are lots of chill hang out spots around the city centre. Feel free to pick up a book or a board game and enjoy a relaxing afternoon along the lake or a drink in the evening with relaxing music.
We highly recommend Grasswood Cafe for an amazing cup of coffee. It reminded us of cafes in Sydney, so imagine the quality.
And of course, don't forget the local food. It is delicious and the local thali is a must try!
Summary
Accommodation
We stayed in hotel Thamla Haveli which faces Lake Pichola. There are lots of hotels along the lake for various budgets.
Transport
Most tourist places are around Lake Pichola making the city center walkable. However, autos and cabs via Uber and Ola are readily available.
Final Thoughts
Udaipur is incredibly beautiful! The surrounding hills and the lakes make it one of the most beautiful cities in India. In addition, it is a backpacker central at the moment with hipster cafes coming up. An exciting time for the city!
We were in the city for 3 days and we reckon we were short by 2 days. We recommend spending 5 days in Udaipur so you have enough time to see all the tourist spots in and around the city. 2 to 3 day trips are required to see all the attractions around the city so ensure you have given yourself enough time.
Udaipur Gallery