After 4.5 months in South America, we were finally ready to say good bye to an amazing continent. With only 2 more months to end our epic trip, we were prepared to enjoy everyday to the fullest. And the best way to do that is by being on the road most of it! We arrived in Washington DC, with the plan of spending a week at one location and then just driving around USA. Yes, road trips!!
The backstory
Europe was our intended destination after South America. We had booked flexi flights into and out of Europe. The final piece of the puzzle was getting a Schengen visa for Shruti which would allow us to visit majority of European countries.
However, no European Embassy would accept an application from a non-resident in South American countries. As a result, we cut our losses, booked cheap flights to East Coast USA and planned a crazy road trip.
Deciding Washington DC
We knew we had to visit DC because Shruti's bestie Richa had delivered a cute baby girl, Nia, just 2 months ago! Of course we had to see her. So we started looking at various flight options from Lima, Peru. Luckily JetBlue flew to DC, via Fort Lauderdale, for a reasonable price. We knew we had to be on that flight.
Upon arriving in DC, we did a bit of sightseeing. The city has tons of museums and art galleries which are completely free and that suited us very well!
Sightseeing in Washington DC
The Museum of American History gave us great amount of knowledge on the history of USA. A lot of it involved war and conquest. The Museum of Air and Space had great exhibitions on flight, space and science in general. We did feel like bimbos there because engineering isn't our cup of tea.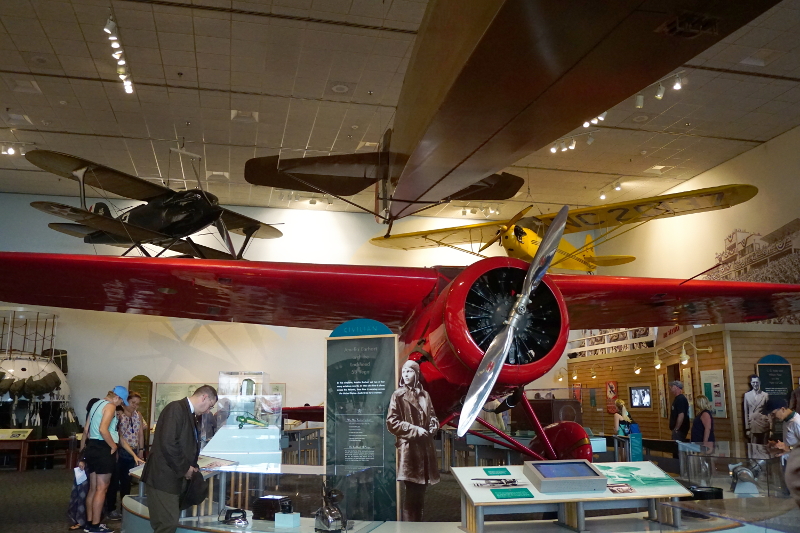 The Washington Mall was an incredible sight. The huge park was home to many of America's Iconic Landmarks. The Washington Memorial was grand while the the Lincoln Memorial was like a temple. Several other War Veterans Memorials were moving while the Martin Luther King Junior memorial was worth a walk.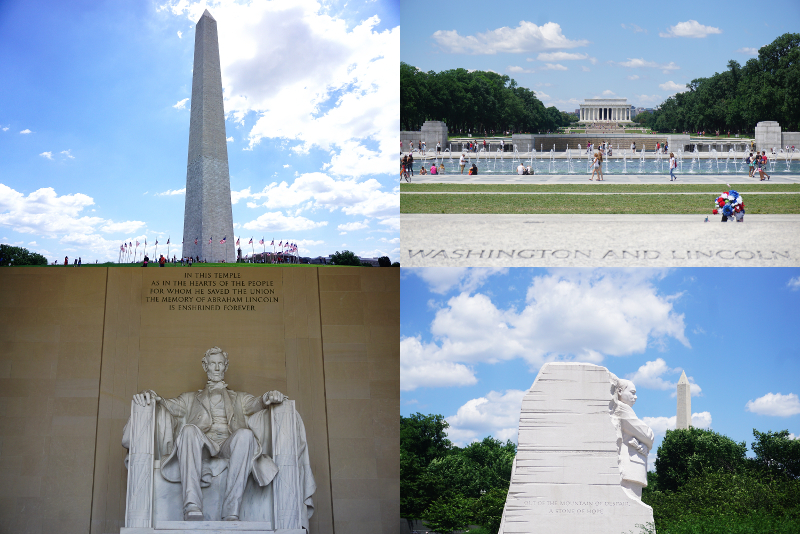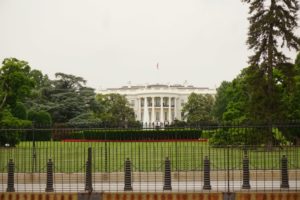 We were also able to visit the Capitol, The White House and the Library of Congress. The White House was touristy but a great symbol of power but the Capitol was mind blowing. The system had been setup so the President never outweighs the People. We got a chance to tour the precinct and saw some of the best marble architecture known to man. The dome was being repaired but the building still oozed the brilliance of USA and its founding fathers. A must must must see! The tours happen every half hour.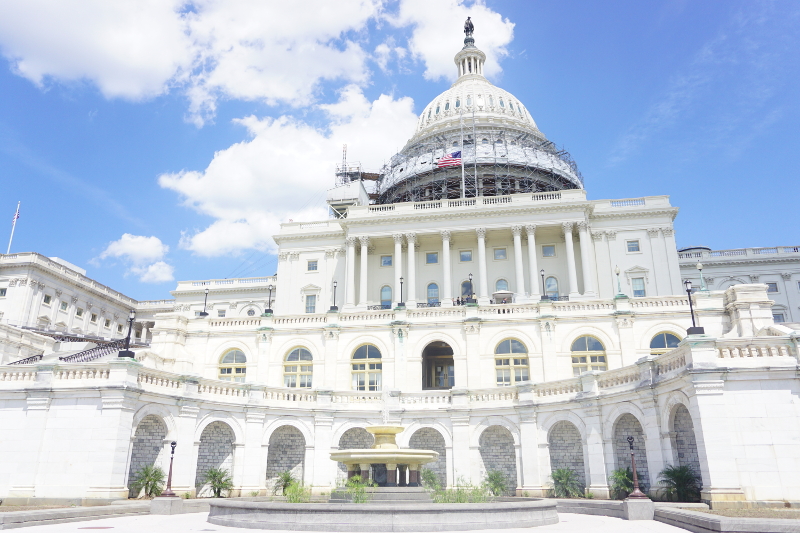 The Library was again a great example of marble architecture. The overlook of the reading room was a little crowded but the view was magnificent. Again, it showed the brilliance of America's Founding Fathers who placed symbols of power next to symbol of knowledge.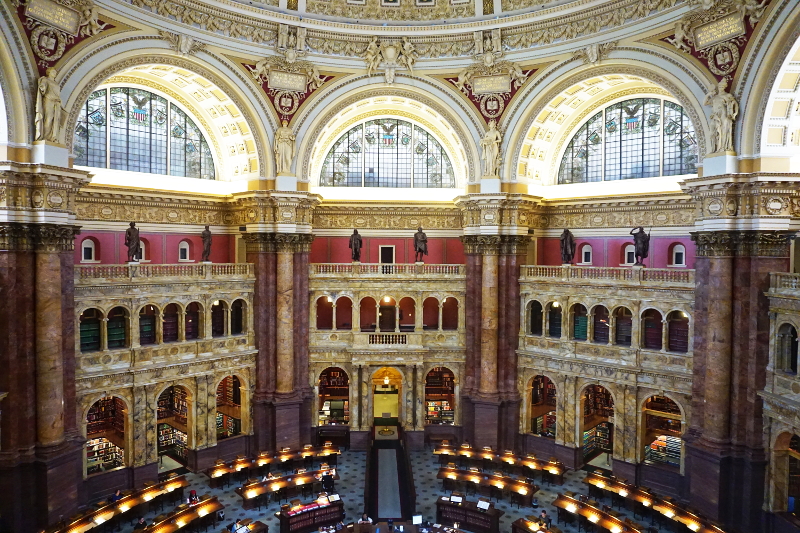 It is hard to get a scale of the entire area of the mall. All the areas that I have mentioned above are based around an L shaped grassy area. It took us 2.5 days to see all of this and we skipped several museums!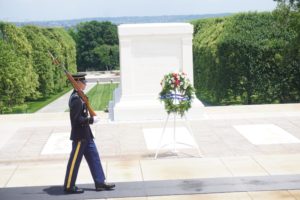 We also drove to Arlington National Cemetery. Upon arriving there we were blown away! USA truly respects and honours their soldiers. The entire area was filled with thousands of tombstones. It was a sight to behold and reflect. The Tomb of Unknown Soldier and J. F. Kennedy and his family shook something deep within us. We paid our respects and left with a heavy heart wishing there was such a place for brave Indian Soldiers too.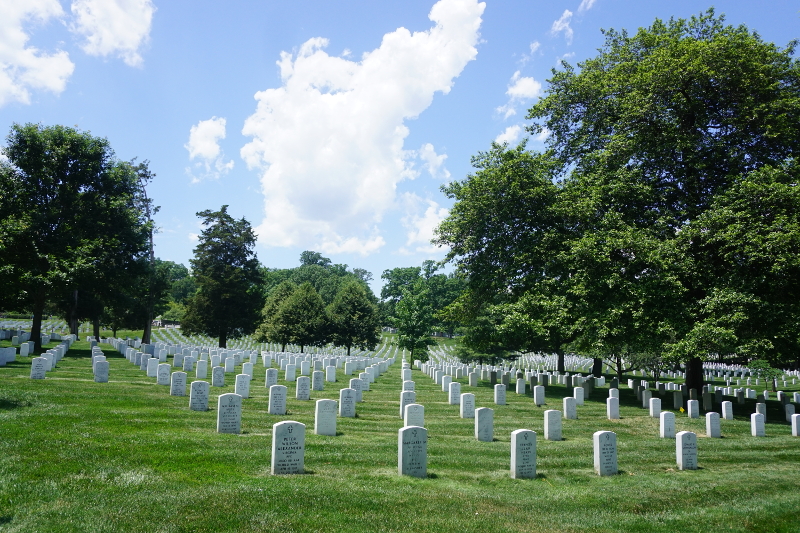 Catching up with Friends
We spent the weekend with Richa, Nik and Nia and had a ball. First of all, Nia was the best entertainment(of course, we didn't have to do the dirty work!). We went to several local restaurants, talked a lot and Nik and I even managed to leave the girls at home for some beers at a great local brewery. We got beer glasses, free beer and a tour of the beer making process. A great weekend definitely!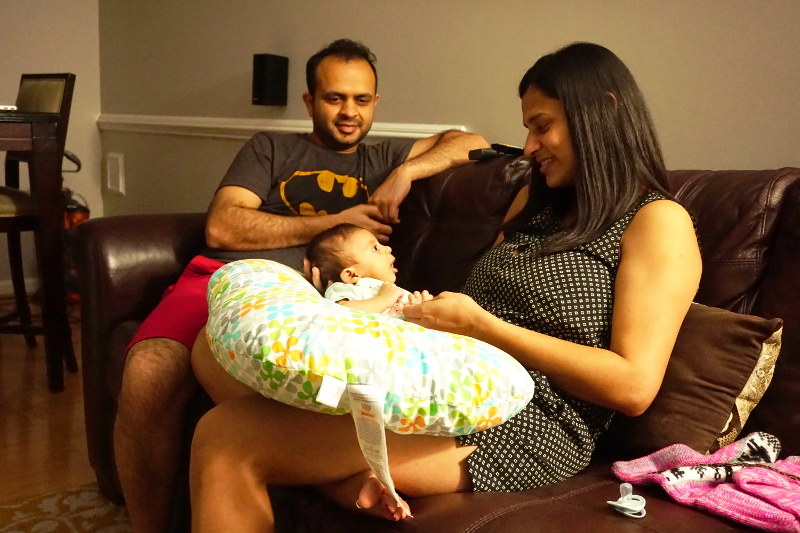 We also had dinner with Shruti's school friend, Ashwati. She picked a Greek Restaurant and we couldn't be happier. Oh, how we missed food variety in South America!