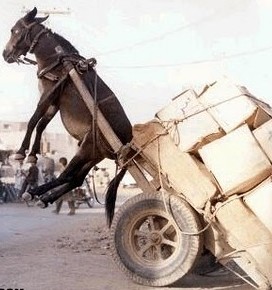 Packing is a big task. I have over packed in the past, carried clothes and things I did not even consider wearing or using.
Going on RTW travel, we knew we had to pack light. We started looking at blogs of other travelers and identifying what we will need.
Here is the initial list I had drafted –
Clothes & Shoes
5x under garments
2x comfortable pyjamas / track pants (comfortable for sleeping ans intransit)
5x t-shirts / tops for daily wear
3x pants / shorts
3x fancy shirt / top for a nice evening
Swimmers
Thermals
Big jackets for winter
Gloves
Scarf
Beanie
4x socks – cotton and woolen

Comfortable walking shoes

Thongs

Fancy evening shoes 
Toiletries & Accessories (travel pack sizes)
Toothbrush and tooth paste
Shaving cream, razor & blade
Shampoo and conditioner
Shower gel
Face wash
Face moisturiser
Body moisturiser
Minimum make up
Medical kit – diarrhea tablets, malaria tablets, cold & flu tablets, panadol, band-aids (about 8 tablets each in case we can't buy from local chemist)
Nail cutter
Scissors
Towels
Sunnies
Hats
Watch
Electronics
Torch and rechargable batteries
Camera and rechargable batteries
World plug with USB ports
Laptop / Tablet and charger
2x smart phones and charger
Hard drive
Miscellenaous
Money belt
Fabric odor freshner
Locks and chains
Hanging clothes peg
Small bags to separate items within bag
Documents
Travel insurance
Original & photocopy of –

passport
driving license
marriage cerrificate
Emergency money
The above list helped us guide our planning, shopping and packing for RTW travel. We will do another post to show what is in our bag before we start our travel.