Our experience in Quito wasn't good due to the laptop theft and Peru Visa denial and the only thing we were looking forward to was volunteering in Runtun. When we were in Guatape, we looked up a few options for volunteering in Ecuador on www.workaway.info and the family and task in Runtun seemed the most interesting.
Getting to Runtun
We arrived on Tuesday afternoon from Chugchilan. We had to change buses at Ambato for Banos and then eventually take a cab to Runtun. What we hadn't realised was that Runtun was on the mountain while Banos is settled in a valley. Actually to be precise, Runtun is on the north-east side of Tungurahua Volcano – one of the active volcanoes in Ecuador.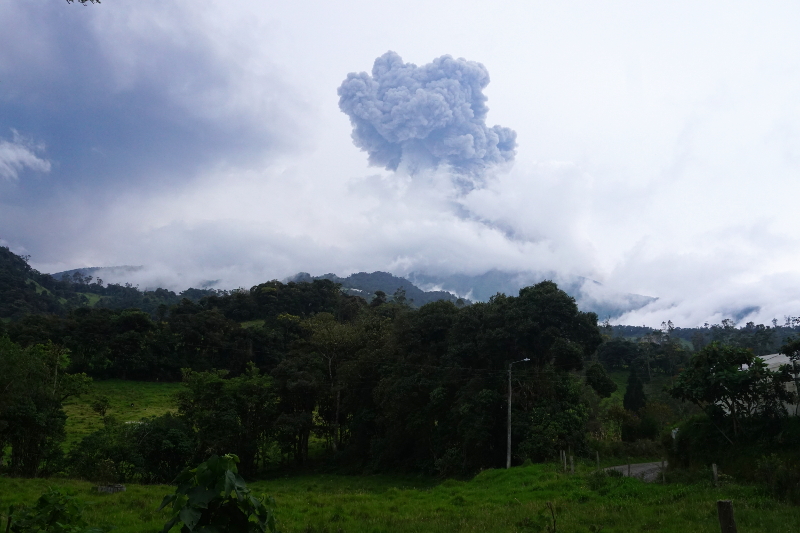 The Family
The house we stayed at belonged to our host, Monica's parents, while she stayed with her husband, Holger and daughter, Emily 100 meters away. The family members were very close to one another. In fact, Monica's mum, Alba, looked after Emily most hours of the day while Monica was away working.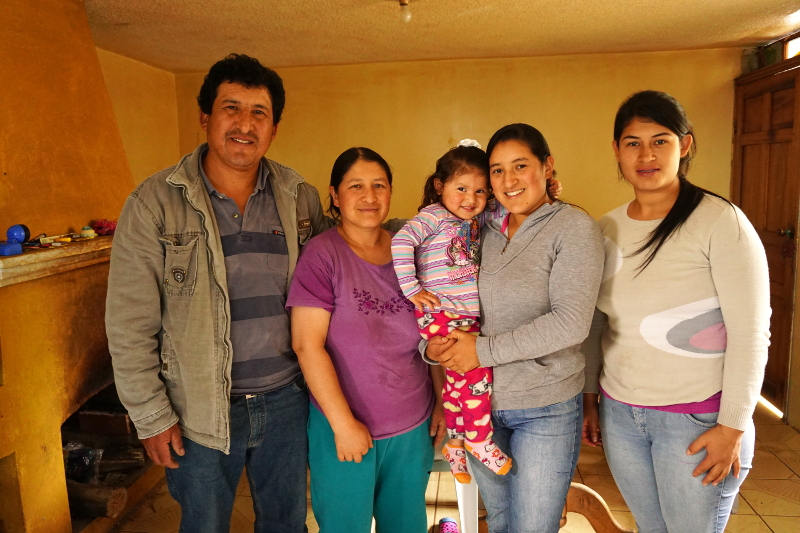 Every family member was really warm towards us. We enjoyed every meal together and had various conversations in Spanish. Most times Shruti would try and guess the topic of conversation and say her bit in English which I went on to translate for everyone. Though she did enjoy conversing with Emily! Both of them did not understand each other :)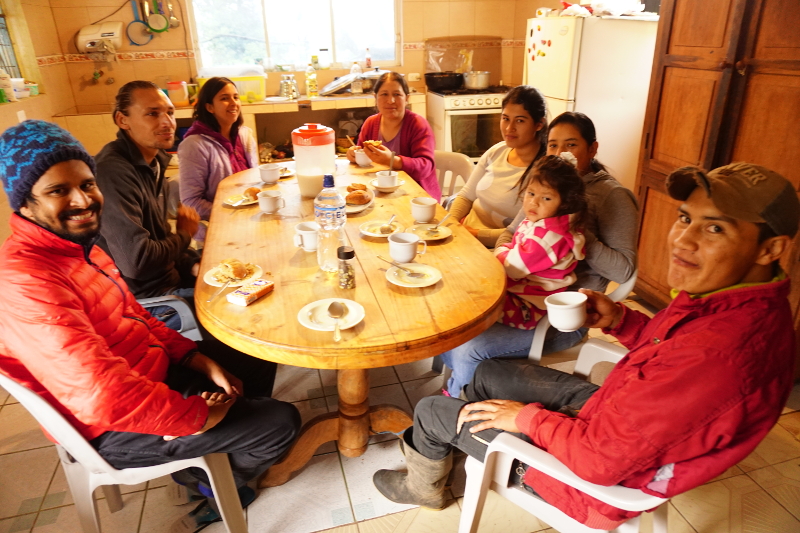 The meals served were vegetarian, making it easy for Shruti! We enjoyed corn in various forms, variety of juices, lentils and beans and range of vegetables. Lunches and dinners usually had a mix soup and rice, salad and dessert. For once we were actually eating healthy!
On our final day, Shruti offered to prepare halwa, an Indian dish for everyone. To our surprise everyone seemed to enjoy it. Though back in India it is usually eaten along a puri, deep fried bread, most people around the table enjoyed it with a wholemeal bread instead. So close!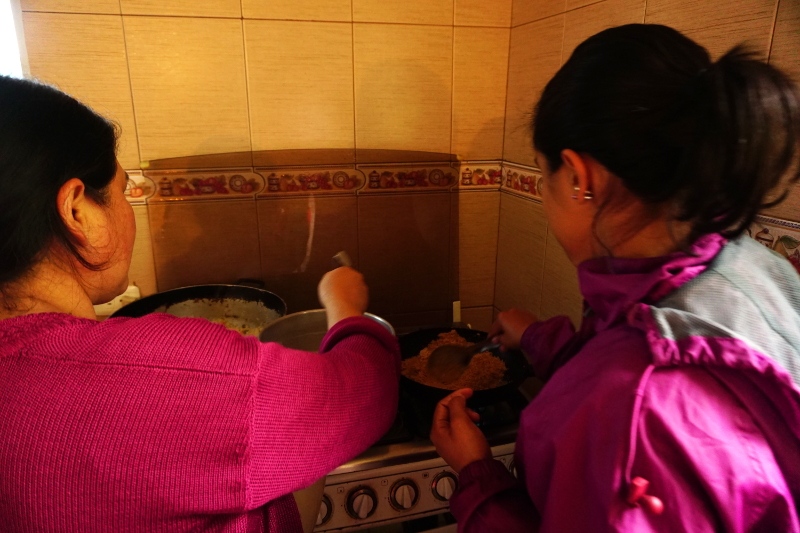 The Work
Most of the work we did during our time there was on farms. The initial 2 days we were weeding the Babaco plantation while the remaining days we focused on weeding at Tomate de Arbol plantation. Babaco is a star shaped papaya look alike fruit, while Tomate de Arbol is an oval shaped tomato fruit.

The work at the farms was labourious and sometimes physically exerting. But the huge portions of lunches and good night sleep were really comforting.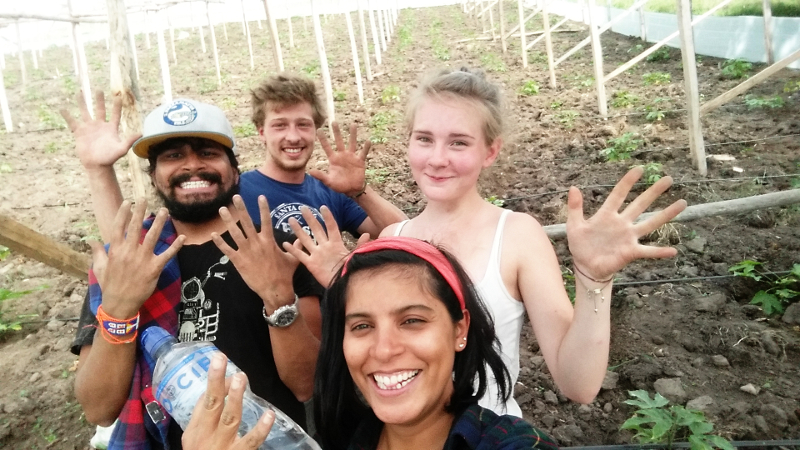 On our final days we also helped Monica setup a WordPress site for her spanish school and volunteering at farm. She is a great teacher and we highly recommend you to come stay with her and her family for an authentic experience.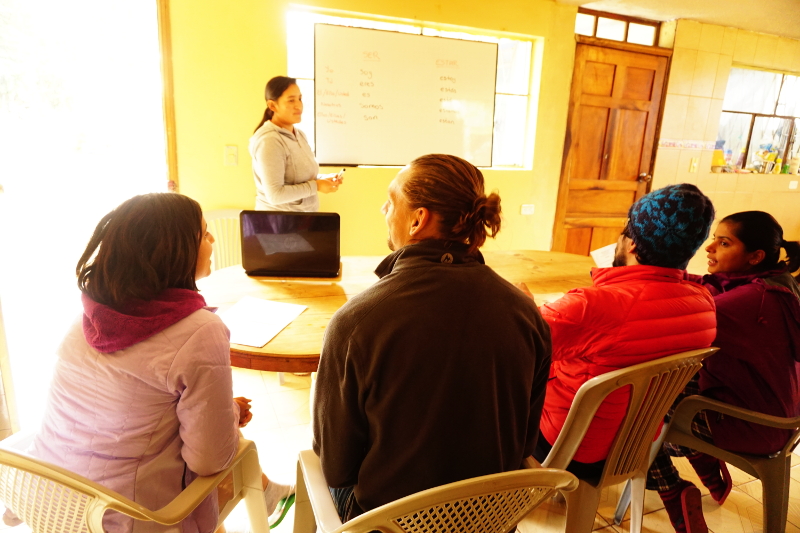 The View
We had the afternoons free so we went on to rest on certain days and explore activities in and around Banos on few days. Read all about it in the next post.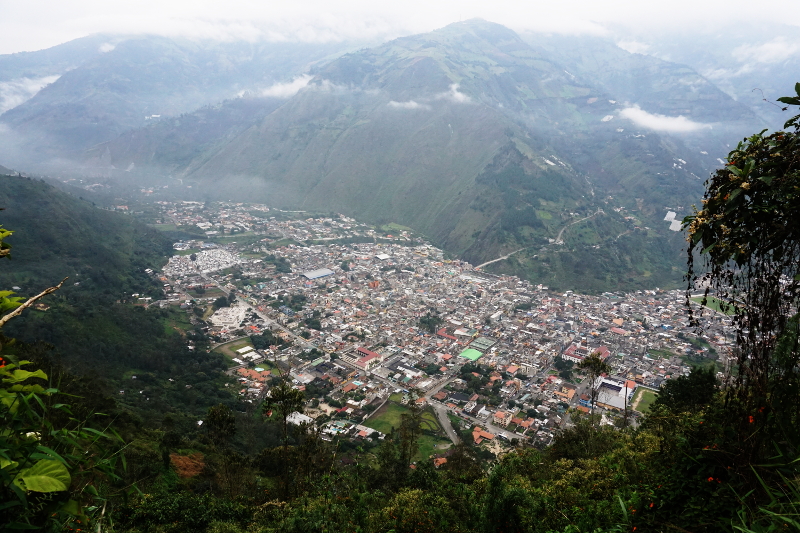 The greatest thing about the location was the view of the Tungurahua Volcano. We could it 'boom' and see the ash cloud on clear days. In fact on the first night I woke up the a loud sound and shaking windows. The experience of living close to an active volcano is close to none, but as the locals carry on with their daily lives, towards the tail end of our time there, we would just check the sky twice thrice a day for a peek at the mighty volcano.