Before we arrived in Colombia, we had only heard of the beer Aguila and Colombian coffee. After spending 6 weeks in Colombia, we discovered a whole range of drinks in Colombia for all purposes.
Fresh Fruits
Colombia should be known around the world for its exotic fruits! There are many different types of fruits that we had never seen or heard of. In fact, many fruits here do not even have an English equivalent. Moreover, Colombians have a culture of enjoying fruits, whether it be drinking fresh juices or eating them. There are juice stalls everywhere.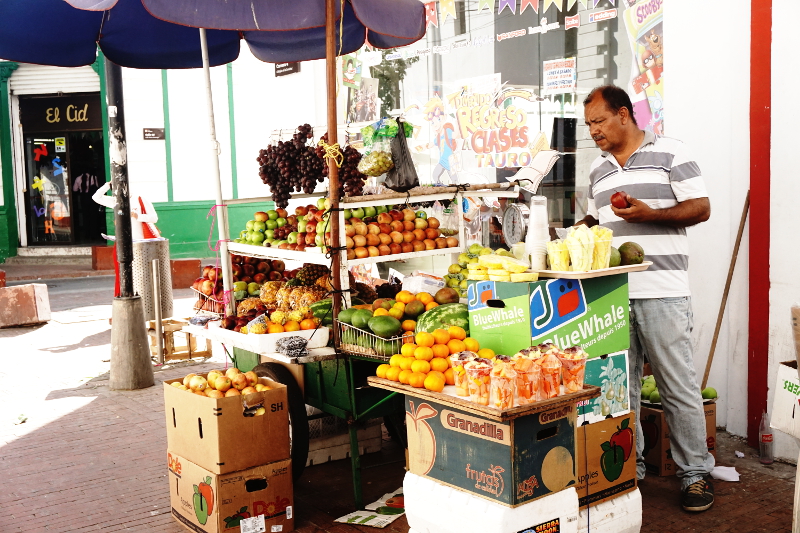 While in Colombia, we tried few exotic fruit juices:
Mora – Mora is blackberry but the taste is nothing like the bottled juices. Made fresh it tastes amazing.
Lulo – Lulo is a citrus fruit in Colombia with no equivalent in English.
Corozo – A small red fruit only consumable as juice. It tastes a little like cranberry.
Tomate Arbol – This is tree tomato which obviously tastes tomate like. It is usually used to add to other fruits for juices.
Maracuya – A common juice in Colombia it is basically a yellow passionfruit.
Feijoa – We only had this juice once in Bogota and never saw it again. Apparently the fruit is called Pineapple guava.
Guanabana – Camillo at Rock A Town hoste in Guatape decided to make us a juice of it. It tasted kind of milky.
These are all the Colombian fruits which we were able to taste. We also had fresh pineapple, strawberry, papaya and mango fruits and enjoyed fresh lemonade and coconut lime juices. Most places offer the choice of plain juices with water or with milk. Whichever option you chose, the juices are delicious and refreshing.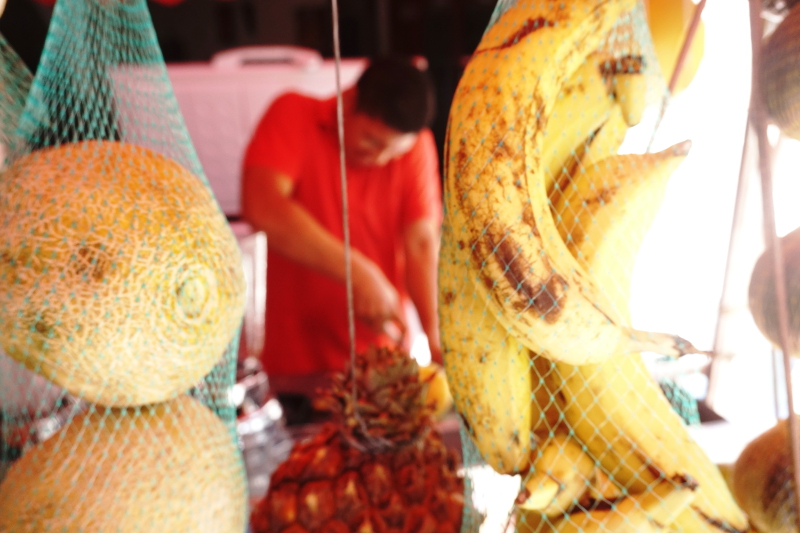 To make it even better, you can mix two or more fruits. The price usually ranges between 3000 pesos (USD 1) and 6000 pesos (USD 2) depending on the options chosen.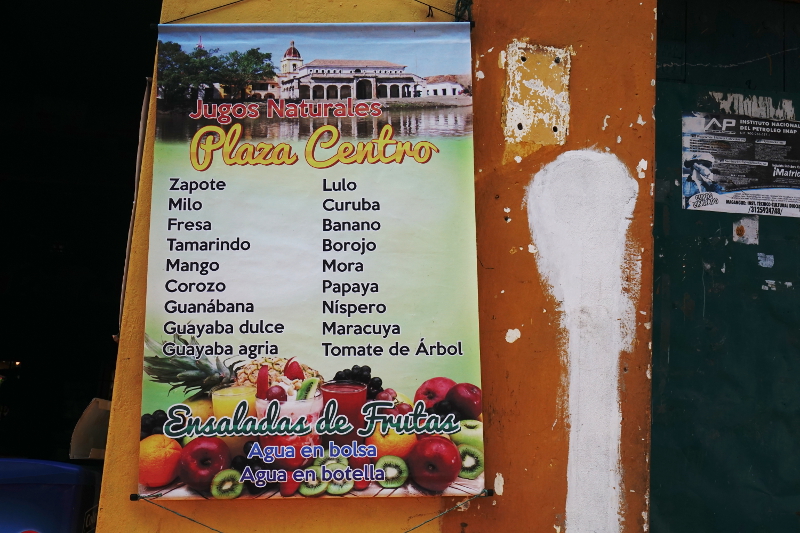 I am not one for fruits and fruit juices but somehow the weather and the culture makes juices a perfect match. And in any case, juices are a healthier option to beer and coffee! Having said that, it doesn't mean we didn't drink beer or coffee.
Coffee
Colombian coffee is known all over the world. It is served in cups in the café around the world. However, when you come to Colombia, you realise that most Colombians have never drank that high class coffee at all.
Although the coffee chain sell the barista style coffee just like anywhere else in the world, this type of coffee is simply too expensive for many Colombians. A cappuccino at Dunkin Donuts cost me 3,500 pesos (just over USD 1). For that price, you can get a coffee and an empanada (fried snack) making a full breakfast.
In general, there are two types of popular coffees on the streets of Colombia, tinto and con leche – means black and with milk. Both of these use the ground coffee from a box instead of the high quality from the coffee region. They drink it short, sweet and hot.
On the other hand, we visited a coffee farm in Salento, Quindio which is right in the middle of Zona Cafeteria of Colombia. There we learnt that Colombia focuses on producing Arabica coffee. At the end of production, there are two types of coffee produced – class 1 & class 2 Colombia Coffee. Class 1 coffee gets exported to other countries while class 2 is consumed by locals. Now everything makes sense!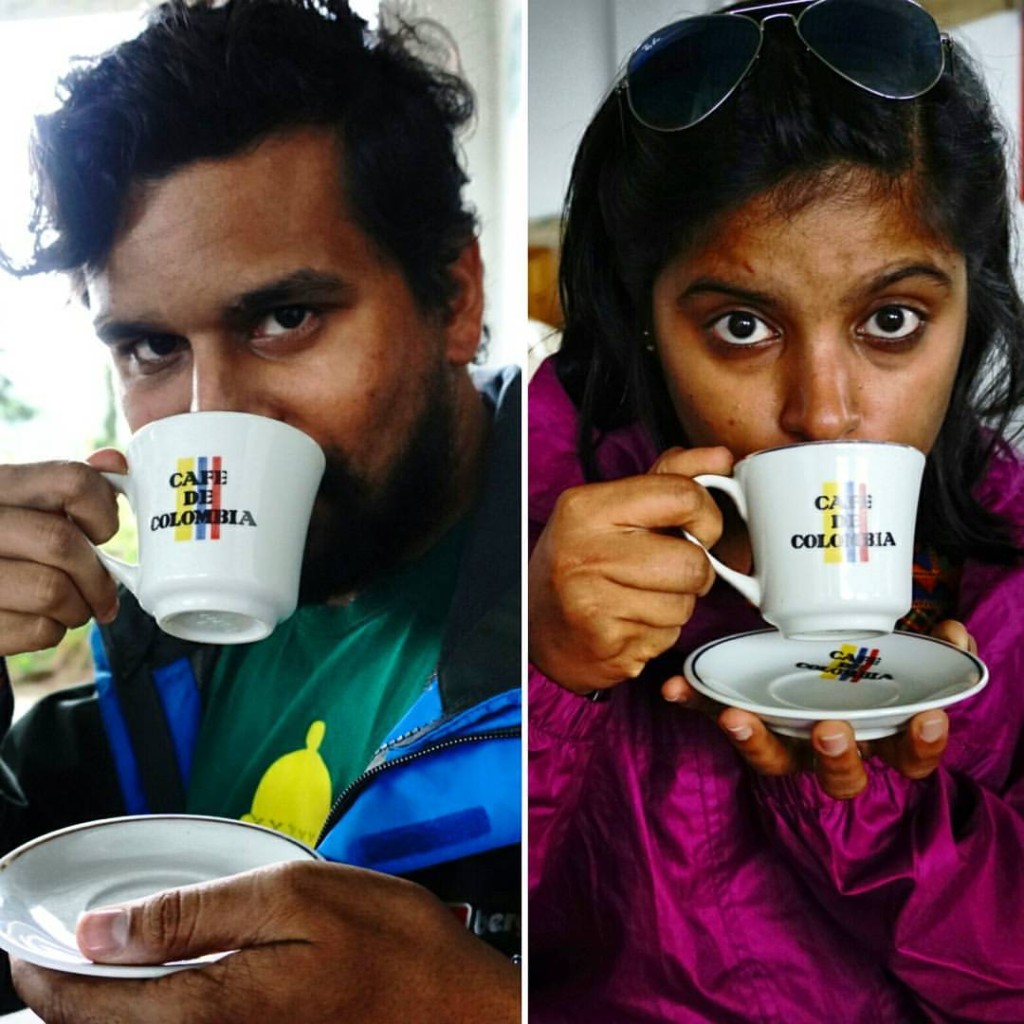 We tried class 1 coffee and it was one of the best coffees in the world. The taste was not bitter at all. Colombians don't consider bitter coffee to be high class. In fact, Colombia's enjoy their coffee without sugar and without milk. We wish we could have that day in day out!
Milk Based
We tried a few regional homemade milk based drinks in Bogota and Mompox. Avena which was a mix of oatmeal and milk is usually drank cold and can substitute a meal. It is sweet and filling.
Chicha in Mompox, on the other hand, is made from milk, sugar and rice. It is served cold but not as filling as avena. In any case, both these drinks are perfect for hot afternoons.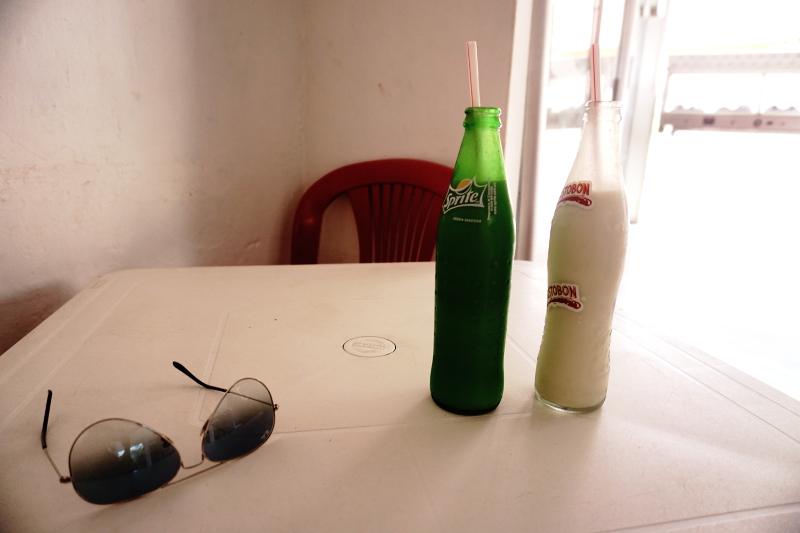 In addition, any of the juices listed above can be drank with milk making it healthy and filing.
Guess what? I found lassi in Colombia. They call it Kumis and it is the same as the sweet lassi made in homes in India.
Alcohol
While we are not the biggest drinkers, we do like to try different types of drinks. We tried a few while in Colombia:
Club Colombia Red and Black – readily available but we hated its taste. It is too bitter for our liking.
Aguila Normal and Light – This is our regular beer in Colombia. We actually tasted it in Sydney and have liked it ever since. Its taste is just perfect and its best drank freezing cold.
Costeñita – We had this beer in Mompox and loved it but the sad thing is that we haven't seen it since. It was very smooth to drink.
Costeña – A bogota beer which tastes similar to Coopers pale ale. Not bad!
Redd's apple ale – It tastes very much like a cider but apparently it is not cider. Made in Colombia but is USA owned.
Aguardiente – A local brew of Antioquia, it is popular in all of Colombia. It is a better tasting sambucca made of sugar cane and anise flavored.
Chicha in Bogota – Chicha was sweet with a little sugar and very pulpy. It tasted like drinking apple pulp.
Local Rum – Medellin & Ron Caldas – Medellin rum was the average rum for Colombians to get drunk on. On the other hand, Ron Caldas was more expensive and smooth.