If you have been following our blog, by now you know we loved Alaska. You need proof? Well, here is a video for it.
Clearly, we had a little too much fun. The northern lights and Alaskan winter were great for us! We spent couple of days checking out Fairbanks, a small Alaskan town, as well. Here are top few things to do in Fairbanks.
Museum of the North
Museum of the North in Fairbanks is located in the University of Alaska precinct. Museum of the North is dedicated to all things Alaska. Upon entering the museum and buying tickets, we fell in love with the interactive style of the museum. We found parts of reindeer replicas of those used by native Alaskans with the sign "please touch". We did not only touch, we took few videos and few photos with them too.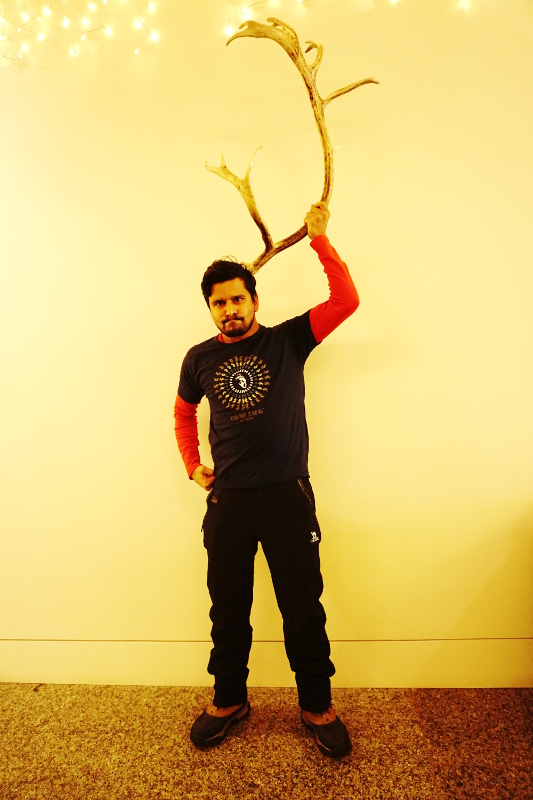 The main exhibition starts with the Human History in Alaska, dating back to the Athabascans, the Spanish, the Russians and finally, the Americans. The exhibition is then divided between different areas of Alaska like the South East, South West, Interior, North and Aleut Islands.
In addition to this, there are excellent displays of the extinct and existing animals in Alaska. The traditional lives of native Alaskans and their outfits were displayed as well. Those attires helped them live in some of the most hostile areas on the planet. It is quite amazing how much you learn about Alaska from the main exhibitions. E.g. Not all natives of Alaska are eskimos. Eskimos live on the coast while the Athabascans live in the interior.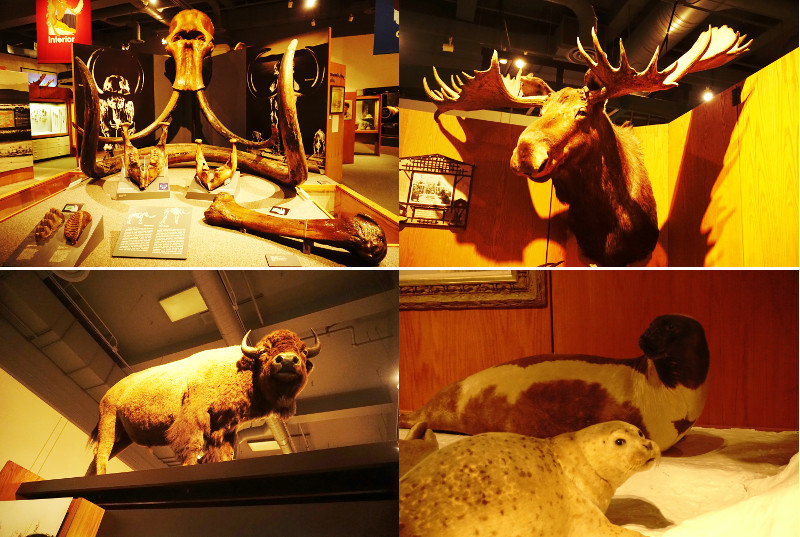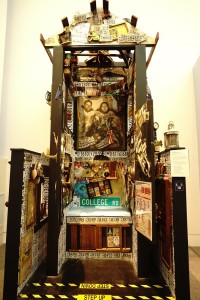 Finally, there are the art exhibitions ranging from paintings, sculptures and native Alaskan everyday wear. There were artworks with animal bones and outhouses in the Alaskan regalia. The king of them all was a room with lights and sound which alternated according to the earth's geological changes like sunrise, sunset, earthquakes and auroras. We sat there for 15 minutes taking it all in.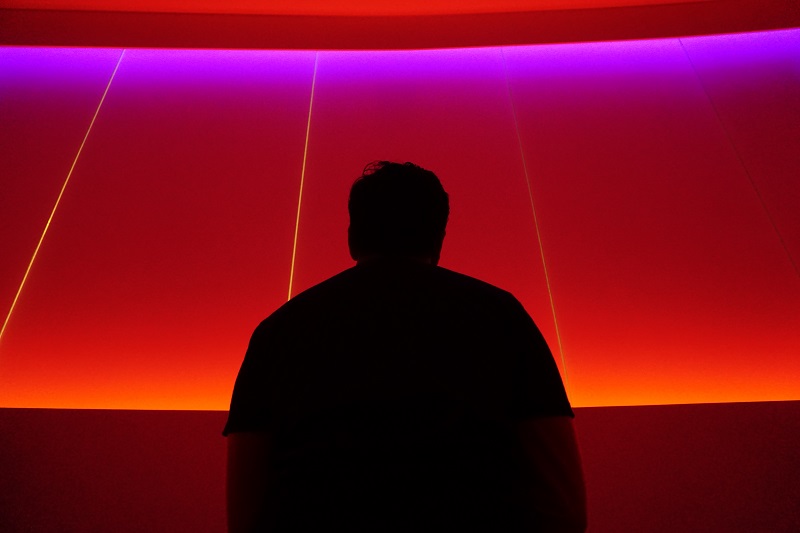 While we were in the museum, we also watched two half-hour films about Aurora Borealis and Bowhead Whales in Bering Sea. Both videos were brilliant with incredible visuals and great information.
In addition to the art and history, the museum sits on a high hill overlooking Fairbanks. We finished from there and took some photos of the scenery. Great day out!
Morris Thompson Culture & Visitor Centre
This centre is the first stop shop for any visitor to Fairbanks. The centre has all the information on tours, adventures and activities in Alaska. It also has videos, books and classes for more knowledge.
The exhibition in the centre takes a visitor through the seasons in Alaska and how life changes with the changes of the season. It has great displays of life in the summer with fishing, boating and repairing the house/cabins while also having displays of winter with cross country skiing, snow mobile and dog sledding.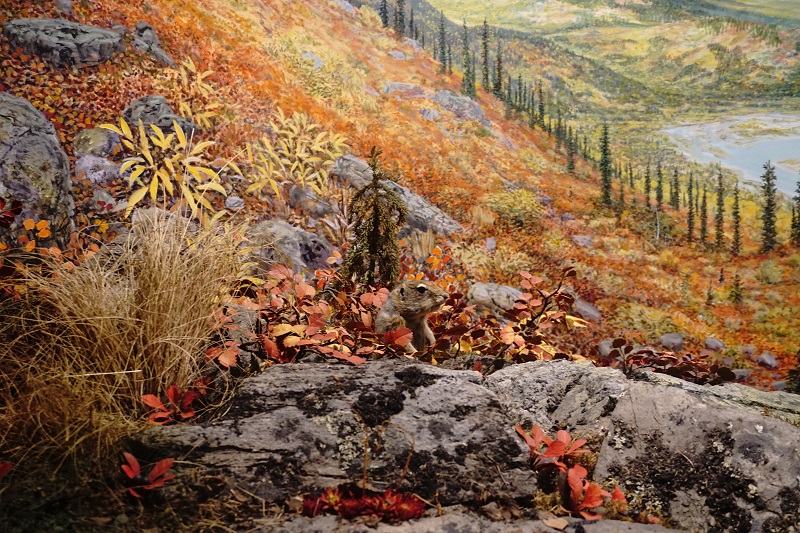 Moreover, there were displays about Athabascan Culture as well as the sporting achievements of Alaskans.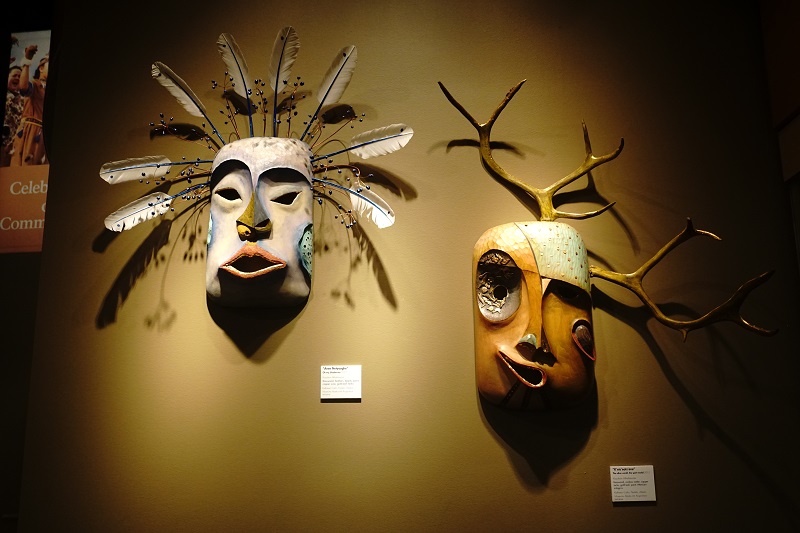 The centre aims to show the visitor is the Akaskan Way of Life through a series of displays and it does a great job at that. It is a must visit if you are ever in Fairbanks!
Santa Claus House
When we got to Fairbanks, Shruti found out about Santa Claus House and insisted that we visit. Luckily we had nothing planned on our final day and the bus in Fairbanks connected to Santa Claus House. We had to go.
Santa Claus House is located in North Pole, an area 15 miles away from Fairbanks. We finally got there only to find out that Santa only works weekends post Christmas. Bummer! We walked around a little and took some pictures.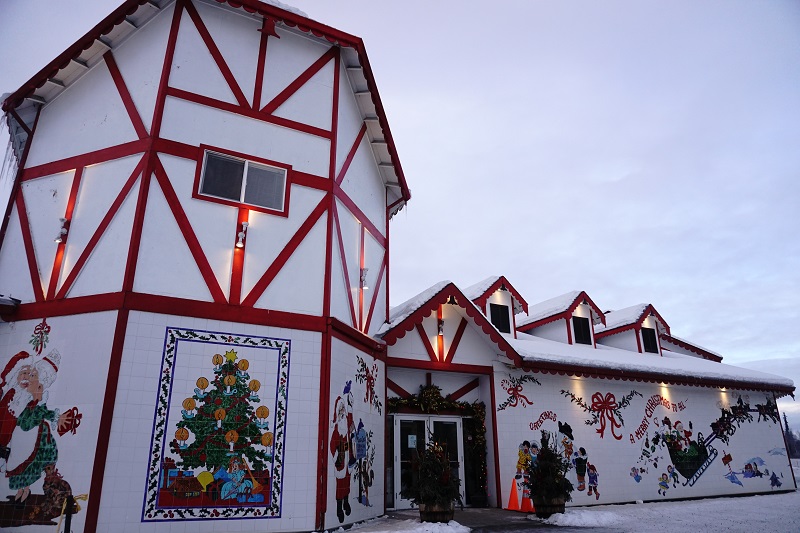 There was a reindeer herd in a distance so we walked up to it for a closer look. Turns out, a couple look after Santa's 7 reindeer! At least the walk out in cold was worth something.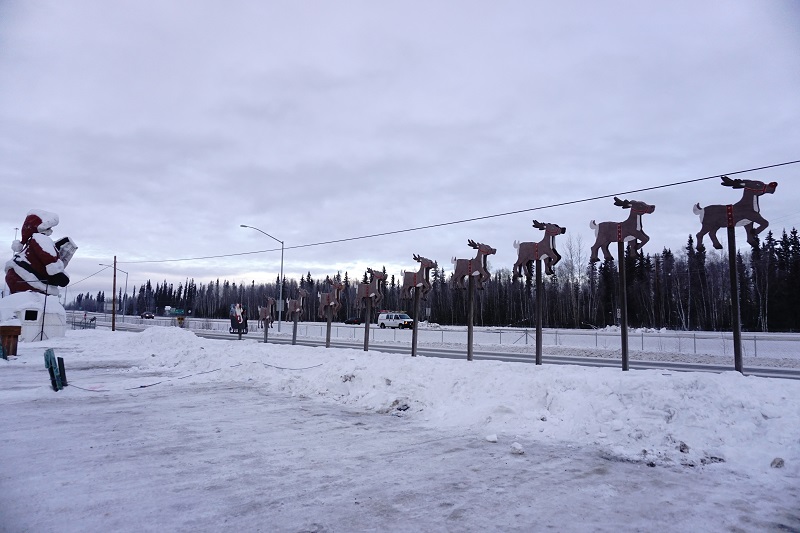 We ended up waiting around for 50 mins for the next bus to take us back to Fairbanks. It was cold and our toes were freezing but it was an experience.
By the way, Santa here replies to all his letters. So you can write a letter to below address and sit back and wait for his response.
Santa Claus House
101 St Nicholas Dr,
North Pole,
AK 99705,
United States
Alaska Gallery