During our time in NY, we realised that New York is more than 1 city with 5 boroughs. It is a collection of communities living side by side. Here we try to outline about neighbourhoods in New York that we saw during our time here.
Before moving forward, hope you didn't missed our post about Museums and Food options in NY. There are plenty to check out.
Brooklyn
Aside from Manhattan itself, we got to know Brooklyn pretty well as we were living there. Having seen plenty of it in movies and songs, living here definitely was an experience.
We had been told on tripadvisor that some parts of Brooklyn can be dangerous. Once we got to New York, we jumped on the A line stop to get to our apartment. Getting off at station and walking down the streets made us feel that we had entered the hood. Everyone we saw was African-American. While I had spent time in working class areas of Western Sydney with African population, this was something new and I must admit I was afraid.
Bedford-Stuyvesant
After walking down for about 15 mins, we reached our apartment. Turns out, it was in the Bed-Stuy area of Brooklyn.
Over the two weeks, we learnt a bit about the area. The area was blue collar working class with major changes going on left, right and centre. The area had been populated by Afro-Caribbeans and African-Americans but the rising costs of housing had pushed more whites and other immigrants in the area. However, everyone we talked to was nice and proud of their area.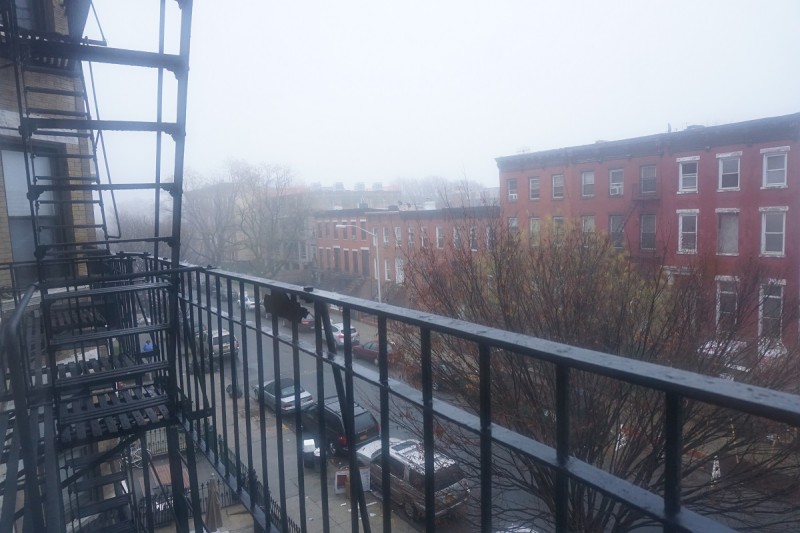 This was the area where Jay Z, Chris Rock, Michael Jordan and Laurence Fishburne had come from. It was now also a place where an urban cafe, Chinese takeway, Arab groceries, Caribbean West Indian food outlet and African American laundromat were all next to one another. How things change!
DUMBO
The official abbreviation for Down Under the Manhattan Bridge Overpass. This area is right under Manhattan and Brooklyn bridges. It is historic, has a great view of Manhattan and was most certain a hip part of town.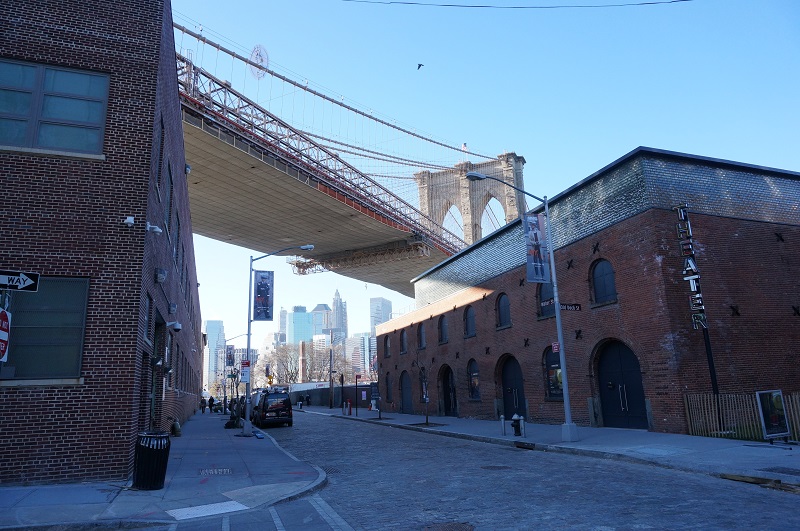 We walked this area on a freezing -5 to -7 degree celcius day. We took as many pictures as possible of the historic buildings as well as the view of the iconic bridges from the streets. A great place for a walk!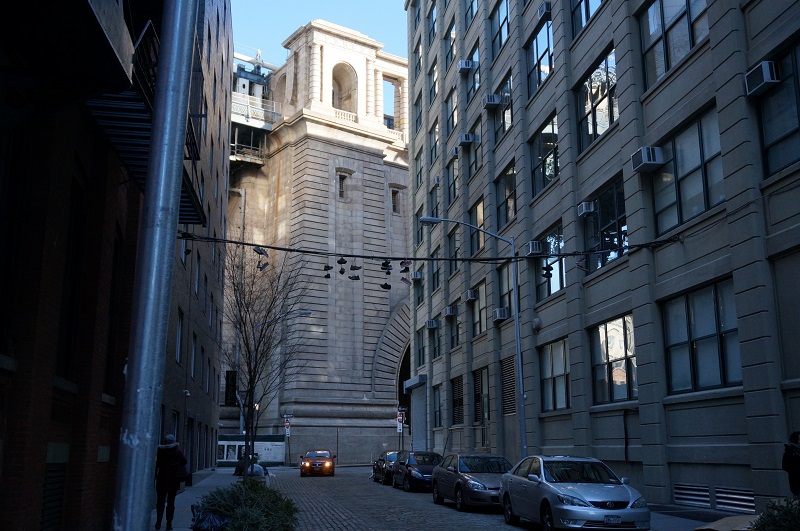 Williamsburg
This area is close to the midtown side of Manhattan. We heard a lot about the great bars and the restaurants in this area. The area has a similar feel to Surry Hills. The buildings are old but renovated. There is an oversupply of great bars, restaurants and hipster fashion.
I was craving a bit of Thai food since we've been away from Australia for so long. Therefore, we decided to visit a great Thai restaurant in the area. As expected, the range of conversations in the restaurant and along the streets were all about startups and exotic travel.
Cobble Hill
We ended up going to Cobble hill for a film. Walking through Court St, we were surprised by the number of kids on the street. The area seemed to be much more residential than any other area in New York we had visisted, except for Queens.
Manhattan
When people think of New York City, they think of Manhattan. The island represents the city. However, its a large place and its not so simple to call it all one area.
Downtown
This is the historic heart of Manhattan. Settled by the Dutch and bought by the British, it has a lot of history to tell. For a non-American or a non-New Yorker downtown has the Wall St, New York Stock Exchange, the late Twin Towers and the Charging Bull. It has huge buildings and a 'out of my way' vibe.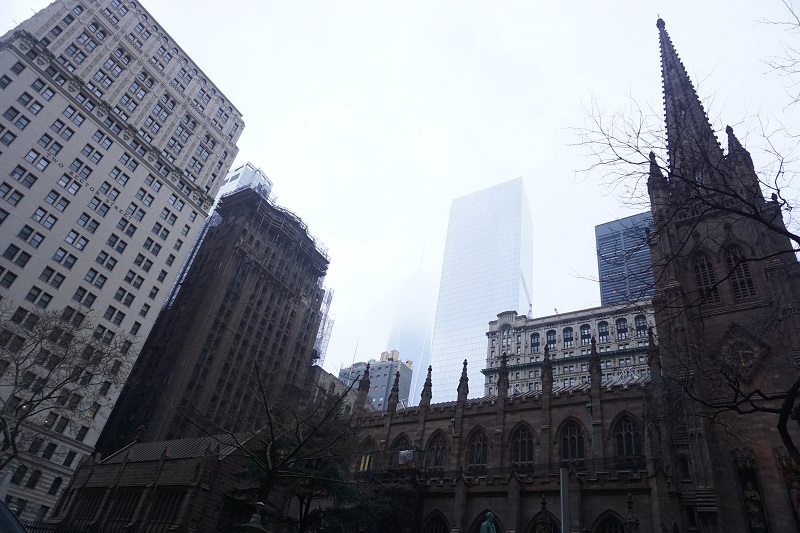 Midtown
Midtown also has the sky scrapers which New York is famous for. The most famous of these is the Empire State Building. There is also Time Square and the Rockerfeller Center both of which are very famous and very crowded. The Broadway theatres lie in this part of the town too. This area is usually the go-to destination for most tourists.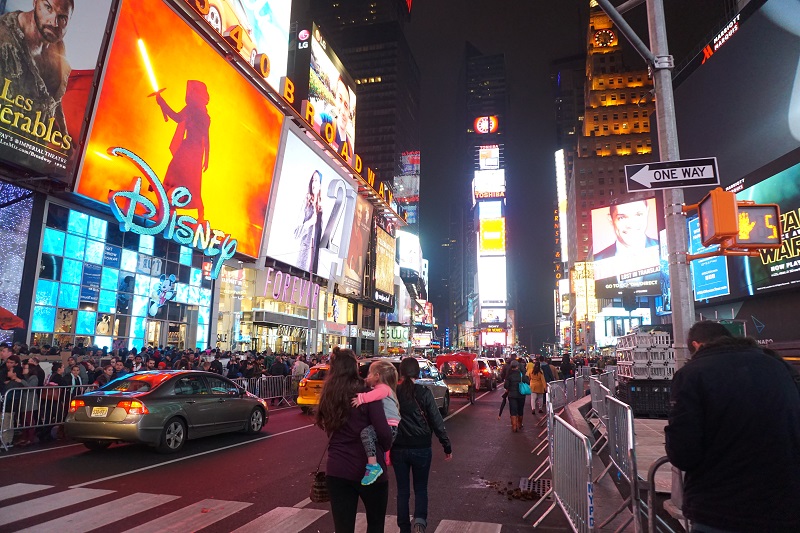 Little Italy & Nolita
We did a gangster tour of the area and learnt a lot of the history of the area. Little Italy including Nolita was once home to 2 million Italian-Americans, including the gangsters made famous by movies like the Godfather and Goodfellas. The numbers are now a handful.
Little Italy has been enshrined in films and by New York city itself. 3 blocks have been marked an historic place where lots of Italian Restaurants and Cannoli (italian desert) sellers try to earn a living. Oh, and the grand St Genaro's feast goes down this area every year proving the very existence of gang families and their power play.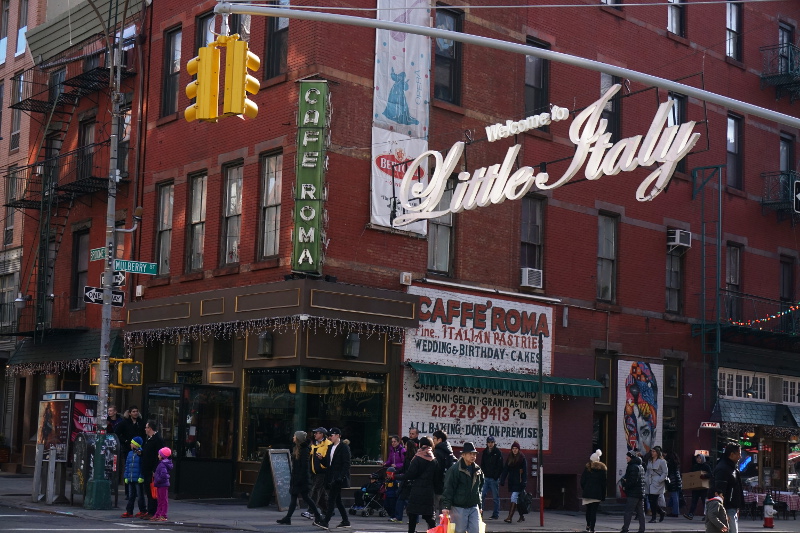 Chinatown
We covered Chinatown a few times including the ganster tour and just walking around. The area surrounds Little Italy and is one of the only working class neighbourhoods still left in Manhattan.
The area goes right between the Brooklyn and Manhattan bridges and extends for few streets towards midtown. We heard different dialects of Chinese here, it seemed like people from different parts of China and Taiwan had designated areas. And, this place is still a hotbed of crime – including selling illegal bags and jewelry to this day. We witnessed it ourselves!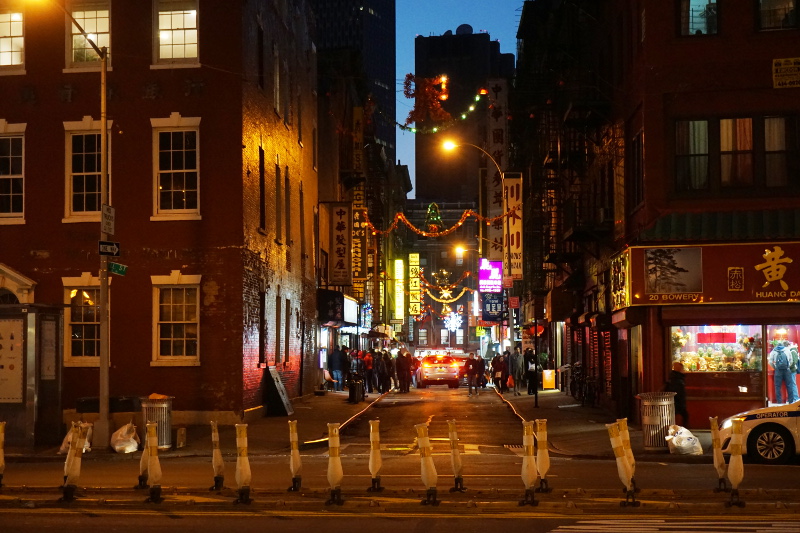 Soho
We ended up walking through Soho when we exited the wrong subway station for downtown. I am glad we did as we walked through little bakeries, cafes and the old fighting with the new. The developers are trying to re-brand the area but it still had its own character. The buildings are unique to Manhattan and still look as beautiful as they did when they were built. A must walk place!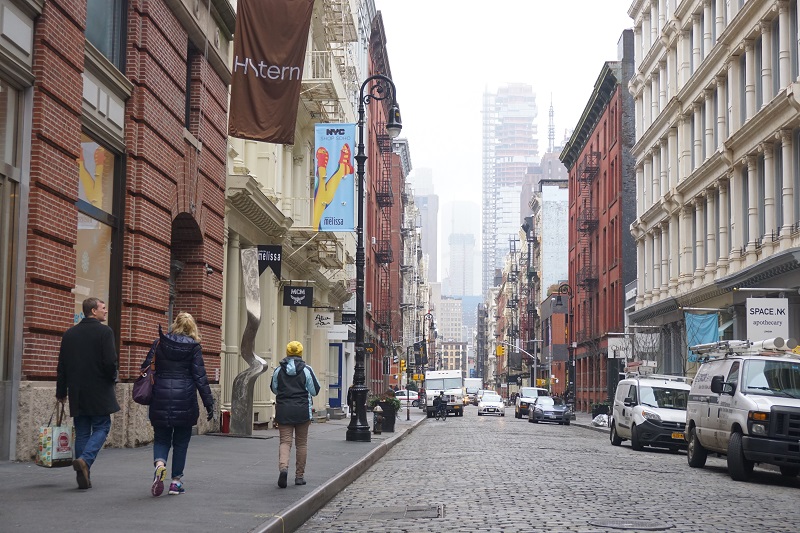 Upper West Side
This area starts from Columbus Circle all the way till the end of Central Park. This area has some charming old buildings as well as great local pubs. It still has some working class character with the Central park being right in their backyard.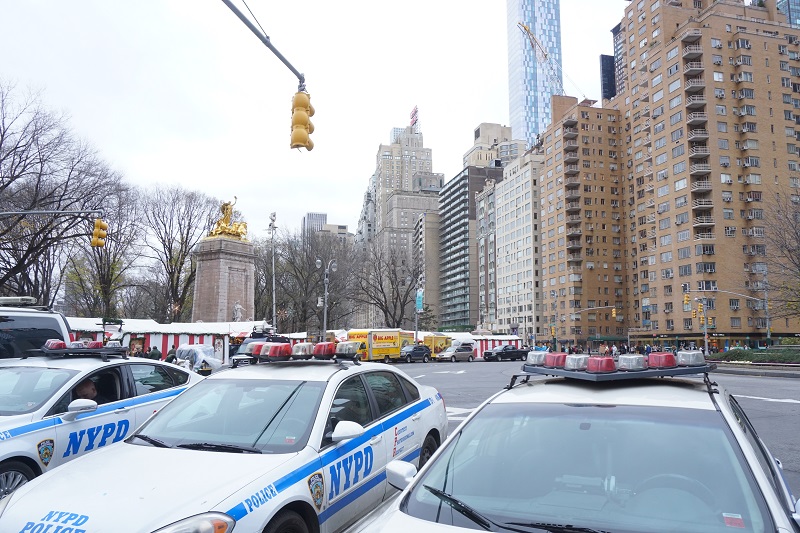 New Jersey
Although not really a part of New York state, some areas of Jersey act like a suburb of New York. We visited Edison which is home to a huge Indian community. Oak Tree Road had an amazing number of Indian stores as well as McMansions. Somehow New York doesn't like New Jersey with an ad for a restaurant in the subway stating "Cooking! That's so Jersey". Go figure!
New York Overall
Go any part of the city and you will find similar apartments with amazing fire exits. Shruti loved them immensely!