There is so much to in New York and having spent 14 days here, we decided to split our posts by genre. This post is all about the museums in New York we visited. Read here for neighbourhoods and food in NYC.
America does museums well. Really well. They are huge and sometimes free. Therefore, you can get all the knowledge you want without a hefty cost.
9/11 Museum
I was 12 years old on 11th September 2001. Mum and I were sitting on our couch late at night watching TV when the first plane struck. We figured it was an accident and decided to sleep as it was a school day for me. When we woke up the next day, the world had changed. Nothing would be the same again.
While in New York, we had to visit the 9/11 site. The site itself is in downtown, close to Vasey St. It is a huge precinct and cannot be missed due to the new World Trade Center building. The site has two memorials, water fountains, for each tower and people that died in it as well as a memorial museum.
The entry ticket is $24 for adults. The entire museum is open to you with this ticket. Upon entering the museum, one is reminded and shocked by the images of that sad day. The museum is built several levels above the basement of the building. As you gradually travel down you learn about the building itself such as, why the towers were needed, the challenges in creating it and the geology which allowed such buildings to exist.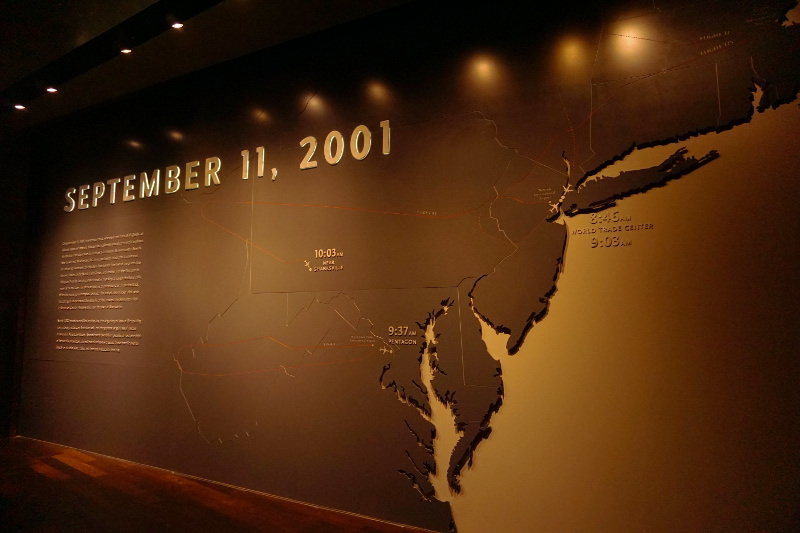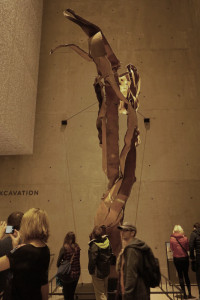 Shock and sadness are the repeated emotions in the museum as you learn of victims running through the fire escapes, fire fighters running in to save the people and phones calls of people calling their families for one last time. Through a series of exhibitions, we saw the victims photos and some of their belongings. You get the scale of the disaster when you see one metal pillar of the tower bent and broken like a piece of straw.
Finally, the events of the day are put in one section with news clips, quotes and air hostesses in hijacked planes. It has been nearly 15 years since 9/11 and one only understands what this day meant to America and other countries. What started that fateful day on 8:45am is still going and probably will go on for quite some time. Lest we forget!
Time needed: At least 3 hours
Visit site: National September 11 Memorial & Museum > Visit museum
American Museum of Natural History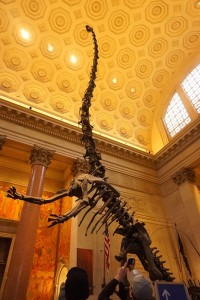 This is one of the big museums in New York along with Metropolitan Museum of Art and the Guggenheim. It is located next to Central Park. Due to Christmas holidays, the crowd was huge. As we got to the counter, we asked for general admission tickets. To our surprise, the cashier said "How much would you like to pay?". "Excuse me?" we replied thinking we heard her wrong. The cashier then explained that the $22 price for adults was only "suggestive". In Australian this means "Pay what you like, maaaate" and in Indian this means "Freeeeeeeeee!". We still ended up donating $40.
As we entered the first section of the museum, we had to divide up the areas we wanted to see and ones we don't. We visited the Asian peoples, African people's and Native American section.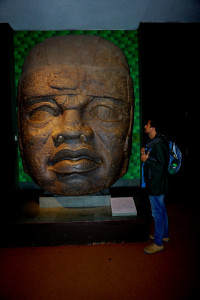 At African section, Shruti had a panic attack about not being able to see the entire museum.
After this, we skipped an entire level and ended up at the extinct animals section. Seeing as time was running out and the crowd was the biggest in this section, we did a whirlwind tour of this section. However, the highlight was definitely seeing the large dinosaur skeletons as well as the dinosaur ancestors of modern birds.
American Museum of Natural History is gigantic. One could see it all in 8 hours and not read a single word in the museum. However, for most people it is impossible to do it all and that explains the "suggestive" prices. You pay according to what you want to see. It is not just big, it is incredibly detailed in humanities, astronomy and paleontology. Highly recommended!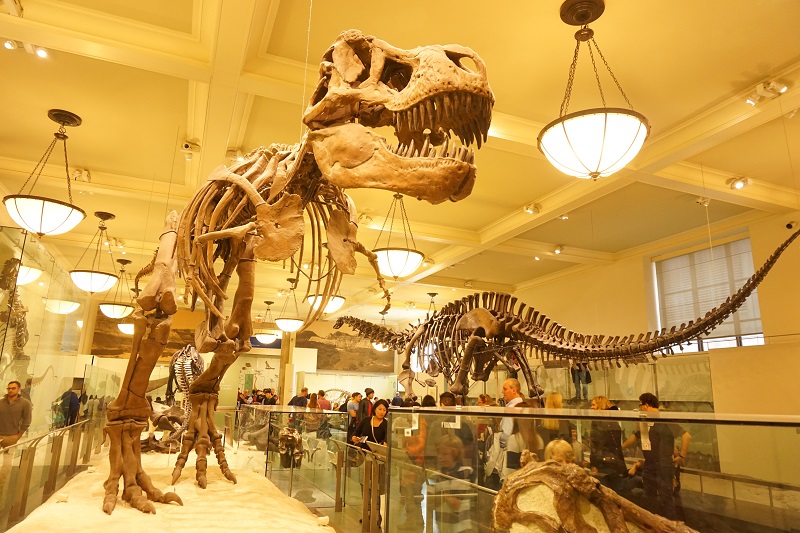 Time needed: If you want to see and read it all, 3 days, otherwise split the visit by 6 hours for 2 days to go through everything. Lastly, do what we did, identify what is it you want to see and focus on it for 4 hours. Otherwise, this place will leave you information overloaded.
Visit site: American Museum of Natural History > Visit museum
National Museum of the American Indian
This museum is close to the Charging Bull, located in proximity to Battery Park. We happened to walk past this museum on Christmas day and I really wanted to see it. I felt that if we were in America, we should learn a little about the natives of this land. Actually I remember Shruti surprised me too – she wanted to see. AH WHAATT!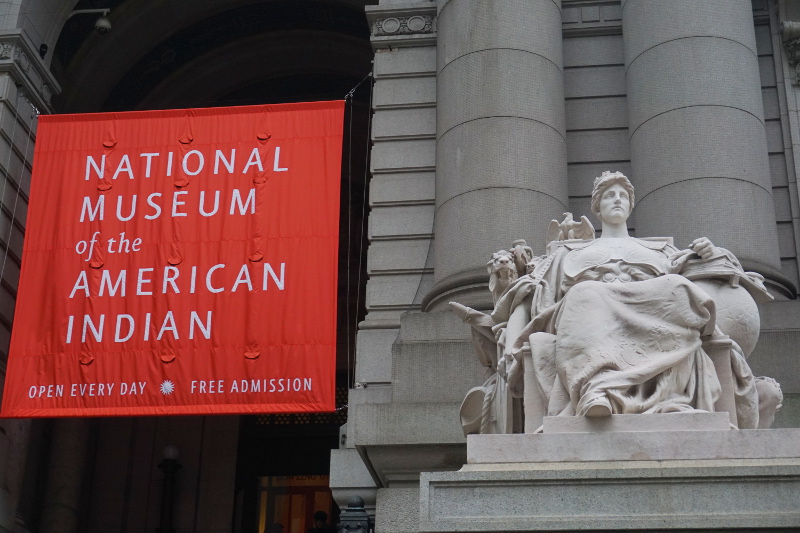 The museum is dedicated to all Natives of the Americas. You got to learn about the northern Canadian and Alaskan Tribes, Native Americans from all parts of the country, Native Central Americans, Incas, Aztecs, Maya, Mapuche of Chile, Brazilian Natives and even the Natives of the Caribbean.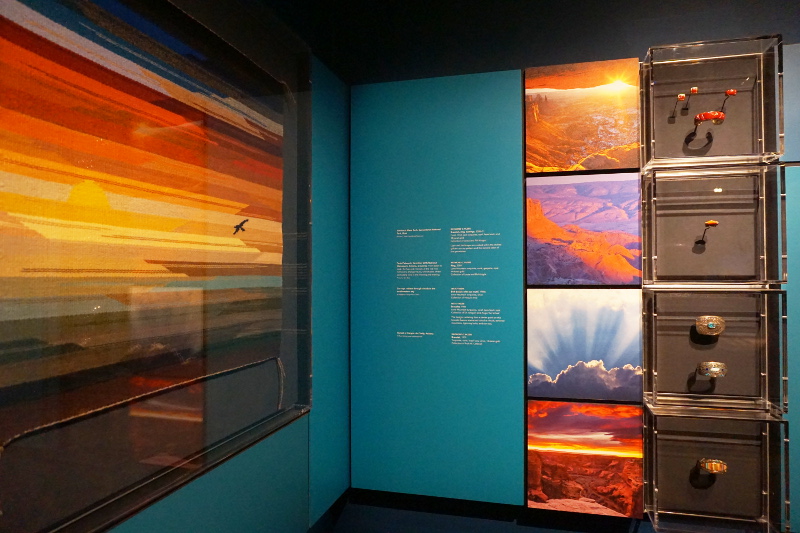 In all, the museum is really detailed about tribes and their collections. They have interactive videos about some of the collections and one really gets to understand the differences and struggles of different tribes of this land. Even Shruti loved this museum as it had just the right amount of information. Unlike the American Museum of Natural History, it was not at all information overloaded.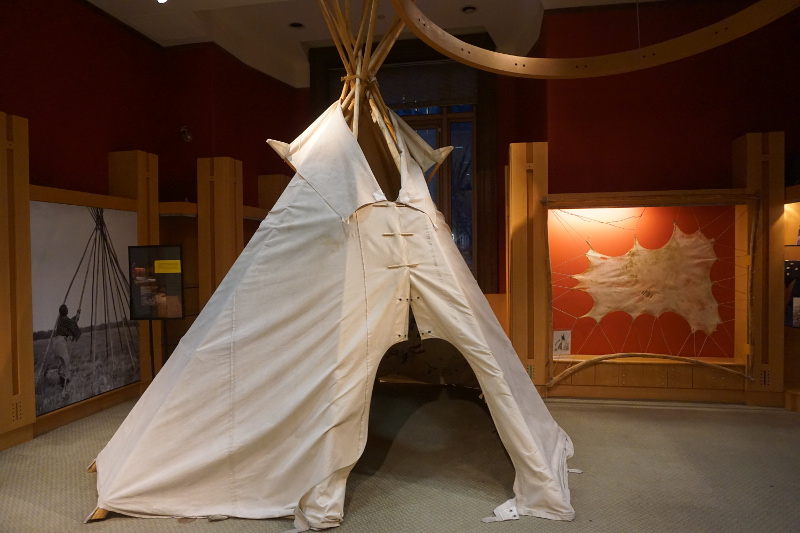 I wish there was a museum of Australian aboriginals like this!
Cost: free
Time: 2.5 hours
Visit site: National Museum of American Indian > Visit museum
Museum of Jewish Heritage
Museum of Jewish Heritage is close to Battery Park as well. We picked it primarily because it was close to the  National Museum of American Indian. We visited it on Wednesday night and it was free to visit with donations.
While we had no one reason to visit this museum, we had always been intrigued by Jewish people and their stereotypes. The first part of the museum is primarily about Jewish practices, language, religion, politics and their arrival in America in the 18th and 19th centuries.
The second part is all about the build up of anti-jewish sentiment in Europe and the rise of Nazi Germany. It is quite scary when one sees the ghettos, media control and violence by Nazis. Even more sad is the fact that very few western nations at the time wanted to help the Jews.
The final part is about the end of war and creation of Israel and the future of Jews in the world. While we went in with no expectations, we ended up learning so much about the Jewish people, their plight and their future.
Like the Nation Museum of American Indian, this museum had just enough information and the events were recited in a visual story format making it very easy to follow.
Cost: $10 donation
Time: 2 hours
Visit site: Museum of Jewish Heritage > Visit museum
Conclusion
America has amazing museums. They are grand, well kept, detailed and extremely knowledgeable. Some can also be free depending on the day and time of week. If you are on budget, we recommended checking the timings of the museums so you can plan a good day out without hurting your wallet.
While we left out some big names, those were primarily art museums and we didn't think we would enjoy them. New York City has a museum for all types of interests and can keep one occupied for a week.