Being in New York for New Year celebration is a dream and this year we managed to fulfill it. There is lot more enthusiasm on New Year's eve and we could see everyone getting ready to welcome the new year. We did a bit of research on where we wanted to spend NYE. Well, wasn't very easy. The city has a few options ranging from extremely touristy to local and extremely expensive to the usual bar expense.
But first, a photo of us.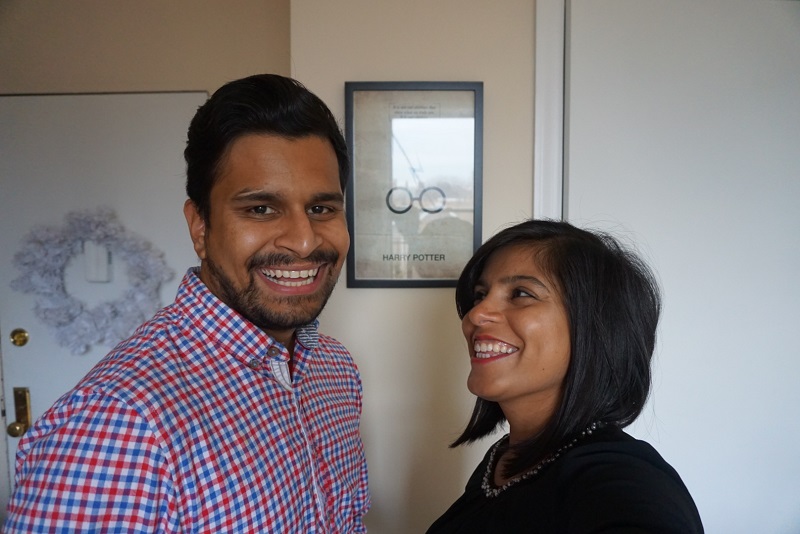 Time Square Ball Drop
When we told people in New York that we would be here for New Years eve, the usual line we heard was "oh! You're going to the ball drop?". Shruti and I had never heard of the ball drop until we came to New York. We knew there was always a massive crowds in Times Square on NYE but weren't familiar with the ball business.
After talking to people, we found out that there is a big ball on top of a pole which slides down the pole. Of course, it's not that simple. There are huge crowds controlled by the NYPD and it is almost a lockdown. This event is free but like the Sydney fireworks back home, people here get up early, find a good spot and hold on to it throughout the day. We decided to check it out, after all, we wanted to be part of a massive party.
We did our research and found out that usually the massive crowd starts getting there at 3pm and there are no public toilets and food options in the area. So basically once you get in, you stay there till 12:15am. If you move or get out, you lose the spot. And to be honest, there is no where to move or go too. We prepared ourselves to stay out in the cold, avoided any water and decided to carry some food with us too. We left home at 3pm and got to the closest subway before 4pm. Walking out, we realised what we were getting in!
7th Av was a complete lockdown. Even the side streets were closed and had police standing at all barricades. On 42nd St we were told to go 46th St to get access to the area but upon reaching there the police recommended 53rd St. After walking around the crowd for good 30 mins, we finally managed to reach a spot where police was letting people in. We queued up for security check and were told that back packs are not allowed!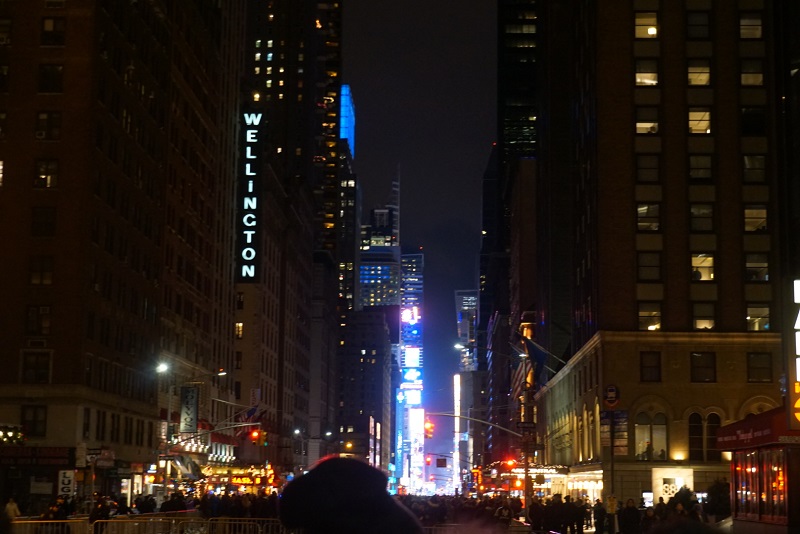 We were aghast. We had read the police website and done our research but nowhere did it say that backpacks were barred. I have see the show COPS and fighting with the American police wasn't an option. We discussed other options such as depositing our bag at Penn St station cloak room, throwing it away and even going back home to leave it. None of them were feasible so we had no choice but to look for alternative location for NY celebrations.
Tip: Times Square gets extremely packed. To see the ball drop up close, get there as early in the day as possible, stay away from fluids and wear warm clothes. And, most importantly, don't carry any bags!
Central Park Party and Fireworks
We googled NYE locations and Central Park was another good location. Central Park has a midnight run and an open air concert from 10pm onwards. As we were in the city early, we decided to head to Central Park straight after being rejected from Times Sq. It was around 7:30pm by the time we got there and had to wait in the cold. Being in a park in December weather (note: it was one of the warmest NYE in New York), it was absolutely freezing! There were not many people and we figured it work be a quiet event.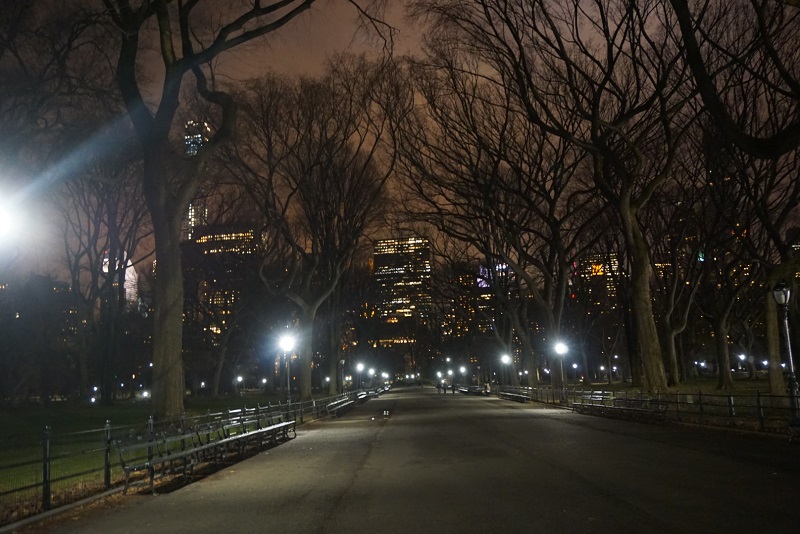 At 10pm, the music came on and we couldn't wait to start dancing to warm up. We worked our often terrible moves but we couldn't care less as we felt quite cold earlier. The crowd kept building up but we only noticed when we tried to move out of the moshpit to photograph the fireworks. It wasn't easy and we didn't get far but when the midnight hour hit, we saw amazing fireworks over Central Park.
Perhaps, the ball drop wasn't meant to be for us but we saw the next best thing. In the end, it was a great experience! We ended up celebrating New Years in New York at the next best known venue.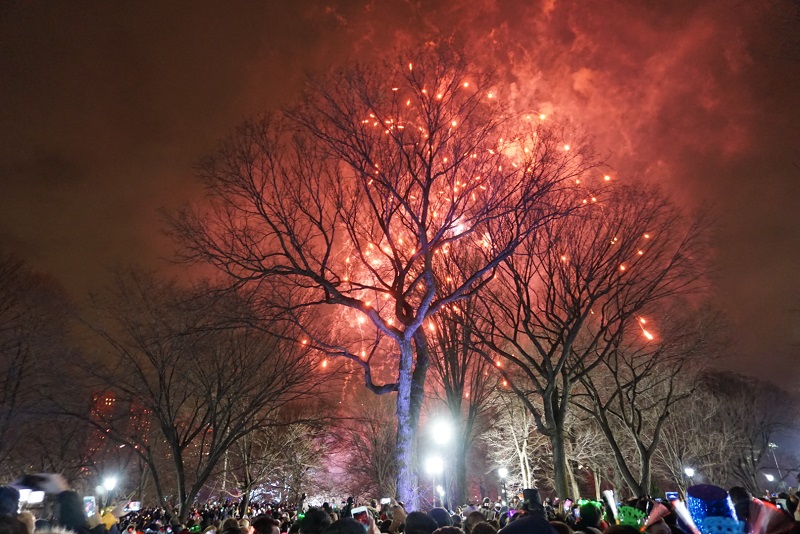 Other Options
Brooklyn Bridge Fireworks
Brooklyn Bridge has fireworks over it which can be seen from the Brooklyn Bridge Park in Dumbo and other areas in Brooklyn close to the water. People generally get there as early as 4pm to get a good spot.
Williamsburg
Williamsburg is the hipster part of New York and has some cool bars with NYE parties. Being outside of Manhattan, the places are good value and you can enjoy good music as well as cocktails for the midnight hour.
Clubs & Parties
Lets face it: Time Square is full of hustlers trying to get you into clubs for NYE. They will promise anything to get you to buy the tickets like seeing the ball drop on the street, free drinks and entry to Times Square. While some of this may be true, most of them are touts conning you into a club for a high price while you won't see the ball drop and end up queuing behind the bar or for toilet.
A couple of friends visited a club near Time Square. Their experience sounded terrible and costly. If you really want the club experience on NYE in Manhattan then its best to get early so as to avoid the last minute rush.
Tip: If you really want the ball drop experience for a lot of dollars then consider booking a view room at the Marriott Marquis close to Time Square or paying for dinner table at close by restaurants.