As stated in my previous post, we decided to travel round the world through Europe, Asia and South America along with United States on the way home. This was our general plan for a while as we researched into each of the destinations.
Now, it may seem easy planning a long trip like ours, but I will prove to you that it was certainly not! First of all, there was the issue of my job and our budget. Next, we had applied for Shruti's partner visa in May 2014. However, by late 2014, there was no sign of any visa. The average wait time was 13 months, and calling the Department of Immigration was pointless as they would refer you to the average wait time via their call center.
At the same time, Shruti's dad suggested that since we were already taking time out for a sabbatical, we should go with Shruti's family to Kailash Mansarovar in Tibet, China. The idea impressed us all and even my Mum wanted to join in. This is a dream destination for many people around the world especially the religious Hindus. The issue though was that the trip could only be done between May and September.
On the other hand, My best mate got engaged in September 2014, and the wedding date was set to November 2015. This meant that we would have to get to Nepal between May and September, go to Europe and then be back for the wedding in November. It was impossible to juggle these dates, a visa issue and a budget, and put the dates on our trip.
At this stage, we decided to keep the dates in mind and look into the places of interest. Our initial itinerary of Europe included places like Scandinavia, UK & Ireland, Spain & Portugal, Paris, Amsterdam, Prague, Germany, Italy, Greece and Turkey. Needless to say, in 90 days of Schengen Visa, we would be travelling every couple of days to be able to visit all these places.
The same issue happened with India. Having grown up outside of India since our teens, we
wanted to explore alot of places in India. Kashmir, Ladakh, North-East, Bengal, South India, Goa and Rajasthan, all appealed to us. In addition, Shruti's parents now live in Gujarat, my family is in Haryana and Shruti grew up in Mumbai. Therefore, we need to give some time to our families, who we won't see much of while travelling for a continuous period.
In this case, we used the '21 day strategy' which meant we gave ourselves 21 days in each direction. Anything that we couldn't fit in these 21 days would have to go. As an example, North-East and Kolkata fitted perfectly in the 21 days and we were able to organise with a tour operator for this. We are extremely excited for this leg as we get to see Durga Pooja in Kolkata.
On the other hand, It was impossible to cover entire South India in 21 days and we had to drop Bangalore and Tamil Nadu, completely. Likewise, we couldn't possibly see our families, and travel to Ladakh, Kashmir and Himachal Pradesh in 21 days without some serious Altitude Sickness. We decided to leave these areas for another time.
While we were researching into our Europe trip, We discovered a little thing called the Northern Lights. They looked majestic and could only be seen in the Arctic Circle. We decided that, in this trip of a lifetime, we shouldn't miss the lights. As you may know, they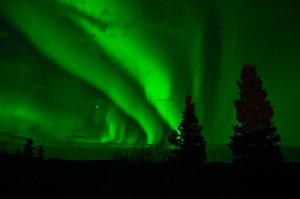 only appear in the Arctic Winter. At first, we were quite afraid of it. We've both grown up in and lived in Hot climate countries. The Artic can easily be -20 degrees Celsius on a good night, but we couldn't miss the lights, Reindeers, Dog Sleds and Snowshoes.
Moving our Europe trip to the Northern Winter aligned things perfectly into place. We could start with Nepal, travel around India for 3 months, fly to Europe and then to South America and finally, USA. As I wrote previously, we decided to buy tickets on the go. This made it easier to buy tickets as our trip progressed.
As we would travel to Europe in Winter, we would be there in the off-season. This meant that it made the trip a little cheaper but we would also have to dress and enjoy a little differently. We did a little reading into the Slow Travel movement, and decided to stay at least a week in each place we visit.
Ironically, although the title of this post is 'final travel itinerary', the exact places cannot be finalized until a few weeks ahead. As an example, we have a general idea on where to go in Europe, Turkey and South America, but we cannot be for sure where we will be heading until a fortnight ahead.
Seeing our experiences in the research and places to travel, here are our suggestions:
Travelling for a long time means you should expect frequent changes in your itinerary
Divide up the areas which you would like to travel to in blocks of days
Where possible, try to slow down your travels to feel a place
Book the busy tourist activities well ahead of time, e.g. North Lights, Inca Trail trek, World Cup etc.